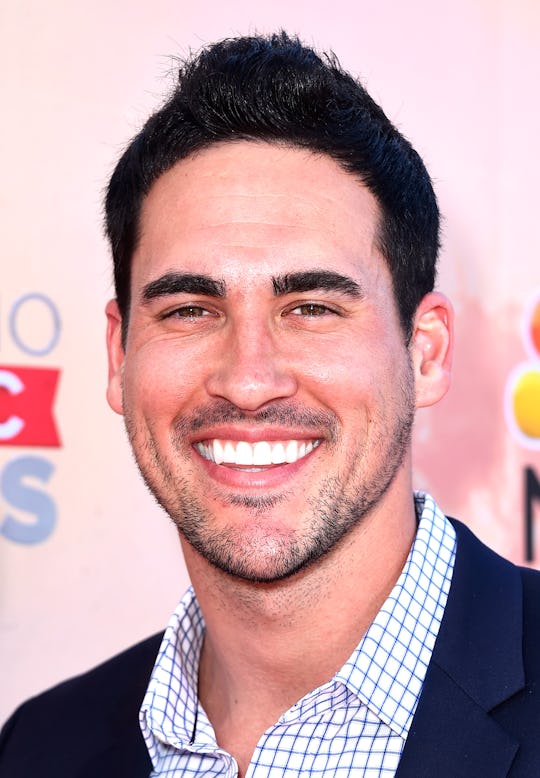 Frazer Harrison/Getty Images Entertainment/Getty Images
Who Is Josh Murray On 'Bachelor In Paradise'? The Former Baseball Player Is Single Again
Most fans of The Bachelorette know Josh Murray as the winning contestant of Season 10, but just nine months after The Bachelorette when Andi Dorfman gave the final rose to Murray, they broke off their engagement. Now, with Bachelor in Paradise right on the horizon, we know that Murray will be coming back to TV to be on the spin-off. But who is Josh Murray from Bachelor in Paradise? Even if you knew him from The Bachelorette, Season 10 was a couple of years ago and we could all use a refresher. Especially if we're going to be watching the guy look for romance again.
Murray legit find love on The Bachelorette, a.k.a., the whole point of the show, but whatever happened between him and Andi Dorfman turned sour and he's reportedly getting his second chance at love and romance with Bachelor in Paradise. Although the recent cast photos for Season 3 of Bachelor In Paradise are missing Murray, along with a few other rumored cast members, it's safe to say that he'll be showing up to steal our heart again (we all saw that promo), and he's been more than willing to put himself out there again since his breakup with Bachelorette Dorfman. In an interview with Wetpaint, Murray made it clear that whether or not he was asked to come back to TV for BIP, he's all for finding love again.
"There's a lot of possibilities and I'm open to finding something - and whatever it takes, here now or on TV, it doesn't matter to me. As long as I have the opportunity to go out there and find somebody, I will take advantage of it."
The former Bachelorette contestant had love and lost it for whatever reason, so before we watch him look for it, let's get to know Josh Murray again and find out who he is.
He Used To Play Minor League Baseball
Murray was drafted by the Milwaukee Brewers in 2002 as a second round draft pick to their minor league team. He spent the next five years playing for their minor league team, the Brevard County Manatees in Melbourne, Florida, and then went on to play for the Charlotte County Redfish in Port Charlotte. So he may have never gotten his baseball legs fully off the ground and went on to any major league team, but his minor league baseball career was legit.
He Won The Bachelorette Season 10
Murray ended up getting the final rose in Season 10 of The Bachelorette, effectively getting engaged to Andi Dorfman, but obviously he's not engaged anymore. Just nine months after their relationship went from TV to real life, the couple broke up, making him single once again. Dorfman made claims that Murray became an extremely jealous fiancé, which allegedly played a part in their eventual split.
He Loves His Three-Legged Dog
On Josh Murray's Instagram, there are no shortage of photos of his dog, Sabel, who recently had surgery to have a leg removed due to cancer. But his love affair with his bulldog fur baby is kind of adorable. So adorable, in fact, that it even warranted the awful usage of the term "fur baby." I sincerely apologize, but I had to. The point is, for better or worse, Josh Murray is head over heels for his adorable three-legged dog and that's amazing.
He's Super Family Oriented
Regardless of whatever rumors surround Josh Murray, it's super important to note how family-oriented he seems to be, with the many Instagram photos of his siblings with him, or just photos of him and his mom together. He also captioned a photo of the two of them with, "One of these days I'll find a woman as special as my mama, one of these days." Call me a cliché, but who isn't a sucker for a guy who loves his mama?
There Are Already Rumors Surrounding Him On Bachelor In Paradise
Aside from the rumor that Josh Murray is on Bachelor In Paradise at all, there is the one floating around already about Murray having found love already. Without giving too much away, because spoilers are just too much when you only have a few months' worth of show to enjoy, let's just say that the rumor mill says that Murray and the woman he's involved with are supposedly the main couple on the show. So take that how you will, but hopefully that means he'll find something longer lasting than what he had with Andi Dorfman.