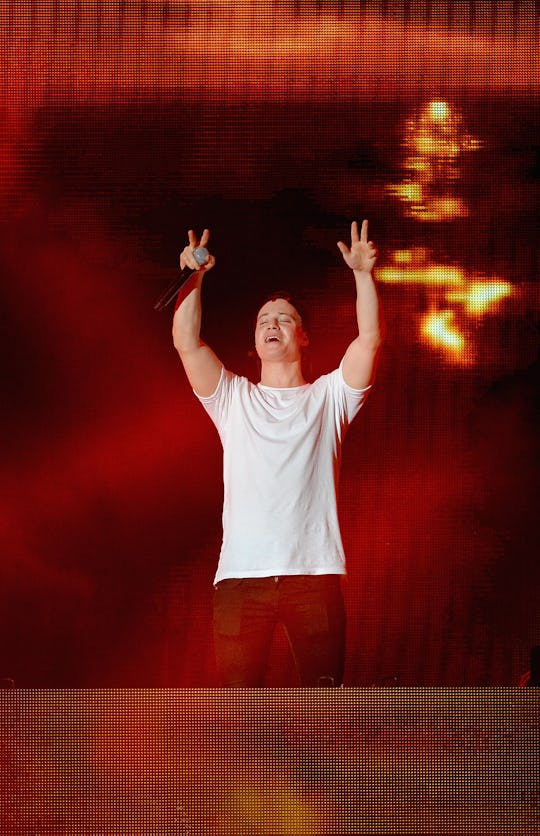 Jason Koerner/Getty Images Entertainment/Getty Images
Who Is Kygo? The Norwegian Musician Will Be Performing In Rio
Sunday night should be an epic one. First of all, the curtains will be drawn closed over a pretty eventful Olympic Games in Rio (LochteGate, anyone?). While the budget for the Rio closing ceremony, like the opening ceremony, is a modest one, the Brazilian performers have shown they don't need a whole lot of cash to wow their audience. It's all about the performers and their passion. And one of the official performers of the closing ceremony, Kygo, is all about passion and performance. If you're wondering who Kygo is, you're going to want to do a little research before you watch him dominate the stage at the Maracana stadium in Rio on Sunday.
The 24-year-old DJ, songwriter, music producer, and musician (making him a quadruple threat in the entertainment biz), is already a massively popular international performing artist. He burst onto the scene with his epic remix of "I See Fire" by Ed Sheeran, which was heard on Sound Cloud 33 million times now sits at over 60 million views on YouTube. Kygo (whose real name is Kyrre Gørvell-Dahl) was born in Singapore. His father worked in the maritime industry and his mother was a dentist, and he spent part of his childhood in Brazil. By the time he was six-years-old he started playing piano, and by 16 he was producing music and studying music full time at university.
Kygo's first big break came in December of 2014 when he released the song "Firestone" with vocals by Conrad. When the song gained international recognition (and around 80 million hits on YouTube), Kygo was contacted by none other than Chris Martin of Coldplay. They collaborated on a remix of "Midnight", and a star was officially born.
After his collaboration with Coldplay, Kygo signed on with Sony International and Ultra Music. He went on to perform all over the world, becoming a featured headliner at Lollapolooza in Chicago in 2015, and making his official television debut on The Late Late Show With James Corden in October 2015. His first studio album, Cloud Nine, was released in May 2016 and features collaborations with John Legend, Tom Odell, Julia Michaels, and Foxes to name a few.
All of this has brought Kygo to the world stage of the Olympic closing ceremony in Rio. He is set to perform "Carry Me" with Julia Michaels, and said in a press release:
The opportunity to be a part of the closing ceremony of the Olympic Games in Rio is a huge milestone in my career and it will be the biggest performance of my life. I've been a sports fan since forever, and to be able to combine this with my music and help to launch something like the Olympic Channel is a dream come true.
His performance is in keeping with another collaboration he recently announced; he will be collaborating with the new Olympic channel, a new "worldwide digital platform" set to be launched on Sunday. Mark Parkman, general manager of the Olympic channel, had this to say about Kygo:
His closing ceremony performance is sure to electrify viewers around the world on Sunday night as we prepare to launch the Olympic Channel. Kygo and his music will be an important element of the Olympic Channel where fans will be able to continue their excitement of Rio and the Olympic Games all year long.
He's young, he's talented, and he's making crazy smart decisions about collaborations. Clearly, Kygo's on fire.