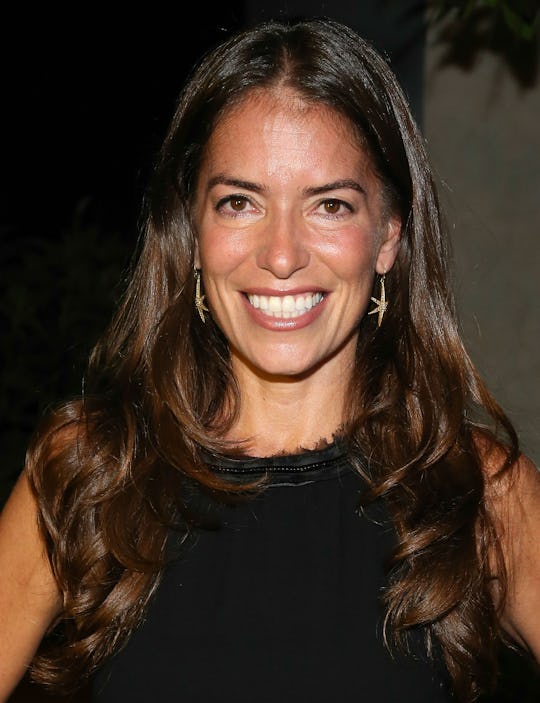 Imeh Akpanudosen/Getty Images Entertainment/Getty Images
Who Is Laura Wasser? Jolie's Divorce Attorney Is Known As The Celebrity Divorce Queen
The bombshell celebrity news story of the year was dropped early Tuesday, when TMZ reported that after two years of marriage, Angelina Jolie has filed for divorce from husband Brad Pitt. While speculation regarding the couple's relationship had been swirling for months, the news still came as a shock to many, leaving fans of both successful actors wondering what just what in the world happened. Another question on the forefront of people's minds? "Who is Laura Wasser?" Turns out, Jolie's reported divorce attorney is no slouch, and boasts some high-profile clients, including Heidi Klum, Johnny Depp, Ashton Kutcher, Christina Aguilera, Ryan Reynolds and Kim Kardashian.
Romper reached out to both Pitt's and Jolie's representatives and attorneys for comment, but have received no response at the time this article was published. A statement given to Reuters by Jolie's attorney Robert Offer read: "This decision was made for the health of the family. She will not be commenting, and asks that the family be given its privacy at this time."
In a statement provided to PEOPLE, Pitt said:
I am very saddened by this, but what matters most now is the well being of our kids. I kindly ask the press to give them the space they deserve during this challenging time.
While details are still emerging regarding Jolie and Pitt's split, one thing is for certain: Wasser has been in the divorce game for some time. An attorney at Wasser, Cooperman & Carter, TMZ commonly refers to Wasser as the "Disso Queen," as in "dissolution of marriage." Now that she'll be representing Jolie in arguably one of the most talked about divorces to date, Wasser's well-known representation skills are sure to, once again, take center stage of a media circus the likes of which, well, Wasser has certainly seen before.
Wasser attended UC Berekely and received her law degree from Loyola Law school in 1994. In other words, she's been a player in the divorce game for some time. It's not surprising however, as settling other people's messy divorces runs in the family. Wasser is the daughter of Dennis Wasser, who was described by The Mirror as"America's most feared divorce lawyer" in 2004.
It wasn't until Wasser's own divorce, however, that she decided to make the transition from disability rights to family and divorce law. In a 2012 interview with Dame Magazine, Wasser describes the moment she realized that "following in her father's footsteps," (and essentially paving her own path as being a high-powered divorce attorney to the stars) saying:
But then I split from my husband, and I needed to make a living. So I told my dad, 'I don't think it's going to work out.' And he said, 'Great, take care of it.' That was my first case.
Her personal experience won't be the only thing that helps Wasser assist Jolie in separating from Pitt. In May of 2003, Wasser worked with Jolie when she filed for divorce against Billy Bob Thornton, after three years of marriage and just four months after she adopted her son, Maddox Jolie-Pitt. In other words, this isn't Wasser's first rodeo, so Jolie (and her six children, who she has requested sole custody of) are in good hands.