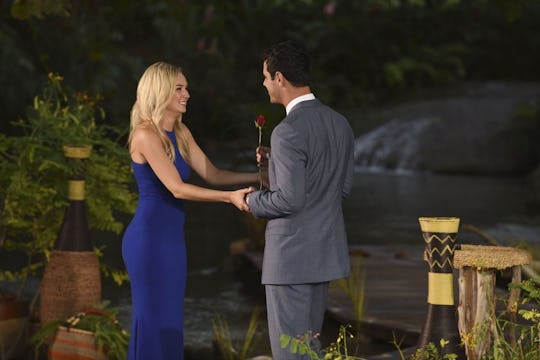 ABC
Who Is Lauren B.'s Sister, Mollie Bushnell, On 'The Bachelor'? 5 Things To Know
The season finale of The Bachelor was intense. It was basically down to the wire, and Ben was still unsure of who he is going to choose. How did he not know yet?! I just don't understand. While viewers at home anxiously awaited the big decision, both women's families were forced to sit together and watch the agony that is this episode. Awkward. As the camera flashed to the ladies' families, I immediately wondered — who is Lauren B.'s sister?
We were first introduced to Lauren B.'s sister, Mollie, during the hometown dates episode, where she openly expressed her skepticism over this whole situation directly to Ben. We all know that was nothing compared to JoJo's insanely overprotective brothers, though. Still, it was easy to tell that she has her sister's best interests at heart.
One quick scan of Mollie and Lauren B.'s social media accounts reveals that the sisters are two peas in a pod. Aside from the fact they practically look like twins, the two seem to be very close. I'm sure that as Lauren B.'s BFF, Mollie is one of Ben's biggest critics. Here is what we know about Mollie B. so far.
1. She Is Basically Identical To Lauren
The resemblance is seriously uncanny.
2. She Is A Flight Attendant
Just like Lauren.
3. She Is Super Tight With Her Mom
This seriously made me LOL.
4. She Has Two Other Siblings
Picture perfect family.
5. She Is A Fan Of Audrey Hepburn
She totally nailed the look.
Among other things, she's going to make a great maid of honor, right?