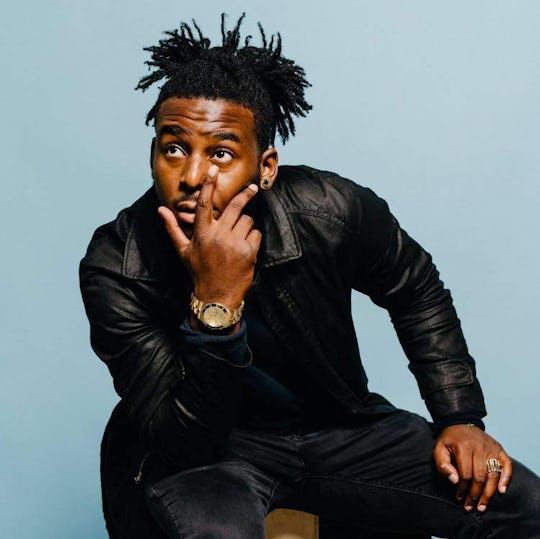 Who is Malcolm London? What To Know About The Protestor Arrested In Chicago
Protests and demonstrations erupted in Chicago Tuesday night, leading to the arrest of four individuals, including poet and activist Malcolm London. The events began after graphic video footage was released by Chicago officials, showing police officer Jason Van Dyke shooting 17-year-old Laquan McDonald 16 times, killing him. CNN reports that Van Dyke was charged Tuesday night with first-degree murder, the most severe count the 14 year veteran police officer could have faced.
Perhaps it was the murder charge — a rarity, as most police officers are not charged after a fatal shooting in the line of duty — that kept the majority of the protests and demonstrations peaceful. Still, as the night continued there were some dramatic standoffs between civilians and police officers, as hundreds took to the Chicago streets and interstate to voice their concern over seemingly never-ending and often fatal police brutality.
Four individuals were arrested during the protests and Malcolm London, a leading activist, was among them. According to The Chicago Tribune, authorities charged London with aggravated battery against a police officer, alleging the 22-year-old Chicago native punched a police officer. Before long, #FreeMalcolmLondon was trending on Twitter, as fellow activists and demonstrators came to his defense, demanding his release and insisting he was standing peacefully when he was targeted by police and arrested without cause.
Suddenly, people around the country who had never head of London, became familiar with his work and concerned for his freedom. Here are nine things you need to know about London, his tireless activism, and his prolific work.