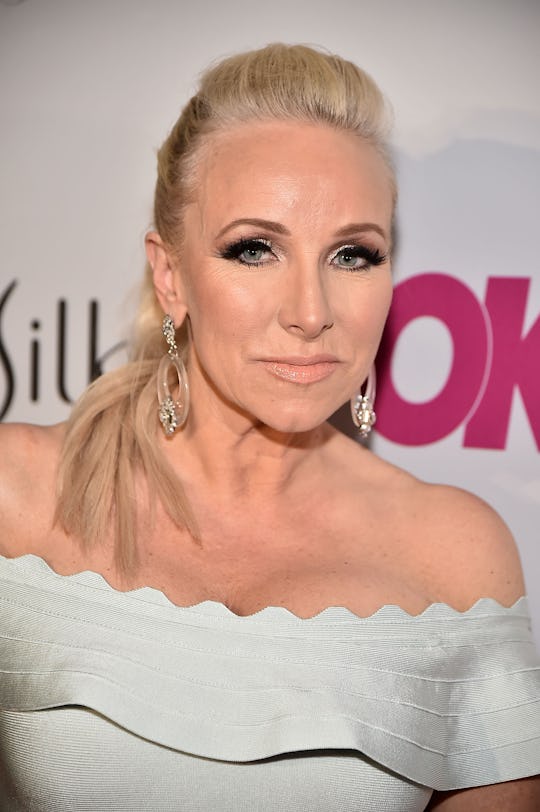 Theo Wargo/Getty Images Entertainment/Getty Images
Margaret Josephs' Mother Is A 'RHONJ' Fan Favorite
Say what you will about how great the stars of The Real Housewives of New Jersey are, but sometimes it's the "friends" of the cast or guests of the show who really make an impact. Like Margaret Josephs' mom, Marge Kiss Sr. Yes, they have the same name, and they're also the spitting image of each other. In fact, Marge almost seems like more fun than her adult daughter. So who is Margaret Josephs' mother on RHONJ? Viewers were introduced to the party-going day-drinking cool mom last season and she's become a fan favorite for her wild personality and unapologetic attitude.
Margaret's website refers to Marge as "the ultimate glamour girl [who] taught Margaret the most important life lessons of how to walk in towering heels and to never leave the house without lipstick." But those life lessons likely paid off since Margaret herself has her own beauty and lifestyle brand today. Marge's Instagram bio says that she's a "senior powerhouse" and that's probably accurate since it appears that she works with Margaret on her beauty and accessories line, Macbeth Collection.
But Marge hasn't always led such a charmed life. According to her Instagram, she escaped communism in Hungary at a young age and fled to America with her family, where they all became citizens and laid down their roots. Flash forward several decades, however, and Marge might be the best thing to happen to RHONJ in a long time.
Last season, both Margaret and Marge appeared on Watch What Happens Live and played a game that revealed some pretty intimate details about their personal lives. But, as to be expected, the details about Marge were just a bit juicier. Like the fact that the weirdest place she's had sex is a cemetery and that she once had a sex dream about Spock from Star Trek. I mean, you can't make this stuff up, but Marge's candidness is just part of what has made RHONJ fans love her so much.
There was also an episode during RHONJ Season 8 that showed Marge hard at work with what looked like Margaret's business, so she can definitely be serious when the situation calls for it. But she's really all about having fun and in the clip, she revealed to Margaret that, at the time, she was planning to go on a date with an old friend. And later in the season, she went out with the family's accountant. Can I please be Marge when I grow up? Because she probably has one of the healthiest dating lives anyone could hope for. She even sexts. Yes, Marge is well-versed in the world of sexting — just like the youths!
Marge married Margaret's father young and divorced him just a couple of years after Margaret was born, so she's always had a healthy outlook on dating. When Margaret suggested dating someone in their inner circle on RHONJ, Marge's only stipulation was that he be "good at it." She added, "The sex part is important. I'm not afraid of things." Again I say, Marge is the grown a** adult mom we should all aspire to be someday.
Margaret explained on RHONJ that because she and Marge are just 20 years apart, they sort of raised each other and as a result, they have a close relationship today. They might sometimes seem more like BFFs than mother and daughter, but Marge said in a September Instagram post which she tagged Margaret in, "Without you [my life] would be nothing. I love you beyond what words can express." Besides just being a fun loving friend of the cast, Marge is also a devoted mom and has helped Margaret with her business ventures up until this point.
Going into Season 9 of RHONJ, Marge was easily one of the supporting cast members that fans were most looking forward to seeing again. I honestly can't wait to hear what she says next.