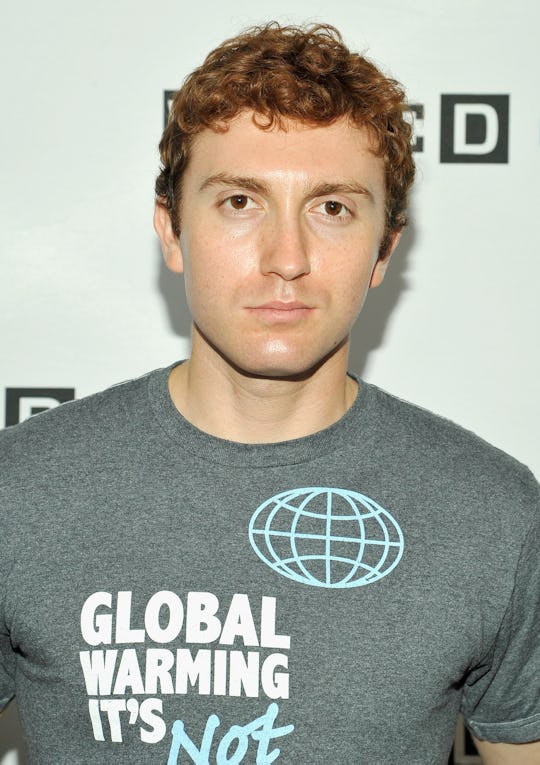 John Sciulli/Getty Images Entertainment/Getty Images
Who Is Meghan Trainor's Fiance? Get Ready For A 'Spy Kids' Flashback
"All About That Bass" singer Meghan Trainor just got engaged. I'm super happy for her, and when I checked out her Instagram to get more info I was like, oh cool, who is this guy asking her to marry him? He looks weirdly familiar to me. Almost like I remember him as a child, his fingers bandaged from a serious wart problem all over his hands. Why do I feel like he had anxiety issues and also like his parents were secret superheroes? Yeah, when you look into who Meghan Trainor's fiance is, you're going to recognize him if you were alive in the 9os and really into the Spy Kids franchise.
Trainor is engaged to Daryl Sabara. The two have been dating for a little over a year now, and yes, he is Juni Cortez, the awkward son of the ultimate retired super spies, Gergario and Ingrid Cortez in Spy Kids. Yes, you remember when Juni stopped the evil Floop and saved his parents with his older sister, Carmen. Sabara is somehow now a grown-up man, and clearly a hopeless romantic. He recently proposed to Trainor under a beautiful tunnel of Christmas lights, according to a video the singer posted to Instagram on Saturday.
Trainor captioned the video, which had her own song "Hopeless Romantic" playing in the background:
I SAID YESSSS!!!! For my 24th birthday, the love of my life @darylsabara made all of my dreams come true. He proposed to me under a tunnel of beautiful Christmas lights and surprised me with my family and friends. I'm still in shock. I've never been this happy! Thank you Daryl, my family and friends for making me feel like a real princess 👸🏼💍😭💗 and thank you @ryantrainor for this amazing video that I'm gonna watch over and over again.
The couple have been together since October 2016. Trainor told Cosmopolitan in an interview this past May that after being introduced by mutual friend Chloe Grace Moritz, their first date was a double date... and they went bowling:
We went on a double date — bowling and karaoke. He kissed me at the bowling alley. I told my security to step outside 'cause I didn't want to be watched. LOL. He was the best kisser ever. I know I'm really good at kissing, but I was shocked when he was.
Since that first date (and perhaps more importantly, that first kiss), Trainor can't seem to stop shouting Sabara's many virtues from the rooftop. Like the fact that Sabara apparently makes Trainor feel incredible in the sack, as she told Cosmo in that same interview:
I never really felt sexy with guys before. No one expressed how they liked my body out loud in the bedroom until I met Daryl. He is obsessed with it — every inch. And that has improved my confidence more than even "Bass" did. He's a champion, so we're in heaven.
Sabara might be known for acting in the Spy Kids movies (and now for the most adorable proposal of 2017), but he's actually been in several movies and television shows throughout his career. His voice can be heard in The Polar Express and Finding Nemo, and he's been on shows like The Wizards of Waverly Place, Friends, and Hulu's Resident Advisers. He also played a recurring role on HBO's Weeds from 2005-2012.
These days, Sabara seems to be pretty content being head-over-heels in love with Trainor. The woman who once wrote a song called "Marry Me" specifically about him, because she's a woman who knows what she wants.
And Sabara seems happy to give her what she wants; match made in heaven.