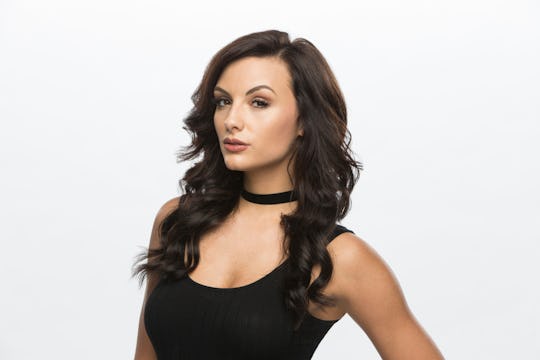 Sonja Flemming/CBS
Rachel Swindler On 'Big Brother' Is Staying Below The Radar
A new season of Big Brother means an all-new group of houseguests. There are 16 strangers, eight women and eight men, who will move into the Big Brother house during the season premiere. One of those houseguests is Rachel Swindler, but who is Rachel on Big Brother?
Rachel is 29 and is originally from Myrtle Beach, South Carolina but currently lives in Las Vegas where she works as a Vegas entertainer. On her cast bio she described herself as being "sarcastic, loyal, and passionate." When she's not in the Big Brother house, she enjoys live music, attending sporting events, and working out. She believes the most difficult part about living in the Big Brother house will be "having no contact with the outside world, internet, and phone."
Rachel revealed in her cast bio that her favorite Big Brother cast member is Britney Haynes from Season 12 because "she had a great balance between her social and physical game." This is something Rachel intends on adopting into her own strategy for her game. Rachel believes she already looks physically threatening so she wants to "try and downplay that as much as possible, at least in the beginning." Thus, she's going to avoid winning head-of-household competitions in the beginning and instead be more "behind the scenes" and "creating strong bonds."
"When necessary, I will win," she added in her bio. "I want to make sure I align myself with the right people from the beginning that I can stay loyal to until (hopefully) the end." Rachel's strategy appears to be solid, but will it be enough to keep her in the game all the way to the end? That remains to be seen, but at least she's prepared with a plan.
If she could, Rachel said she would bring her Bible, pictures of friends and family, and foam roller into the house with her. As for some fun facts about Rachel, she can do a killer monkey impression, she uses her power over men to make huge tips on the job, and her friends call her "Craychel."
Unfortunately, it doesn't look like Rachel's on social media, at least not yet, so that's really all there is to know about her, but it won't be long before it's possible to learn more. Once the show begins, fans will quickly get to know Rachel as she mingles with her fellow houseguests and talks about what's going on in the house in the diary room. Additionally, fans can get a closer look at Rachel and the houseguests by watching the live feeds on CBS All Access. The live feeds will begin after the two-night premiere on Thursday night.
On the feeds, fans can watch the houseguests anytime live. The first week is the best time to watch because that's when there will be the most people in the house and the houseguests are all getting to know each other. There will be a lot of bonding time in the first week as well as a number of meetings between houseguests as they try to form alliances and figure out who will be the first houseguest evicted.
Based on Rachel's strategy, it sounds like she won't be involved in making any big decisions at the start of the season, instead acting more like a floater who simply floats around the house staying off the radar. That said, if her plan is to have a good social game Rachel will need to interact with her other houseguests and figure out who's a good ally.
You can meet Rachel and the rest of the houseguests when Big Brother premieres on Wednesday night at 8 p.m. EST.