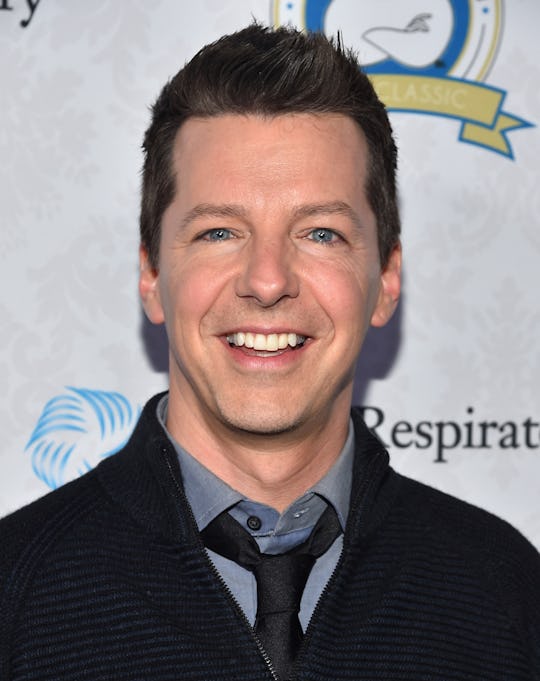 Alberto E. Rodriguez/Getty Images Entertainment/Getty Images
Who Is Sean Hayes Playing On 'Hairspray Live!'? Mr. Pinky Is Part Of The Movement
In the musical Hairspray, there are lots of different characters and however small they might be, together they make up the story surrounding Tracy Turnblad and her bid to change things and be able to dance on TV with her friends, regardless of their weight or race. Hairspray Live! on NBC will be no different, with big names like Kristen Chenoweth and Sean Hayes set to co-star in the special. But who is Sean Hayes playing on Hairspray Live!? Mr. Pinky isn't the most important character in the musical, but he's still integral to Tracy's story and her mother, Edna's, character development. He's also one of the best casting choices they could have made for the role today.
Mr. Pinky is the owner of Mr. Pinky's Hefty Hideaway, a clothing boutique which specializes in plus-size apparel. At the start of the musical, his goal is to get Tracy to be his spokes model, to which Edna is firmly against at first. Then, after a prolonged number introducing Edna to the 60's and the world outside her home, Tracy and Mr. Pinky persuade her to allow the business relationship and all is right in Baltimore again. In the past, though, the role of Mr. Pinky was played by some actors that leave the shoes pretty big to fill.
In the 2007 version of Hairspray, Jerry Stiller portrayed the iconic role, and in the original 1988 film, Alan J. Wendl — known for movies like Cry-Baby and Serial Mom — played the part. Most fans know Hayes from Will & Grace and for some, he will probably always be Jack. But really, if even a small portion of Jack is channeled in Hayes' portrayal of Mr. Pinky on Hairspray Live!, then it might be the best version yet.
Wearing his signature pink suit and donning hair that you could only get away with in a production of Hairspray, Hayes is set to bring back Mr. Pinky, a plot tool in getting Edna up and out of her funk and getting Tracy some more of that confidence that makes her shine.
The whole point of Hairspray is about gaining acceptance for integration in a time where that was, unfortunately, highly uncommon. If you didn't look a certain way or didn't fit in with a certain group, you mocked and maybe even ridiculed. Tracy (and the show itself) helps to show everyone that being different is actually a good thing and not something to be afraid of. Mr Pinky, in his small part, helps Tracy get this through to her mom and eventually, everyone else. Hairspray Live! airs on NBC on Wednesday, Dec. 7 at 8 p.m. ET.