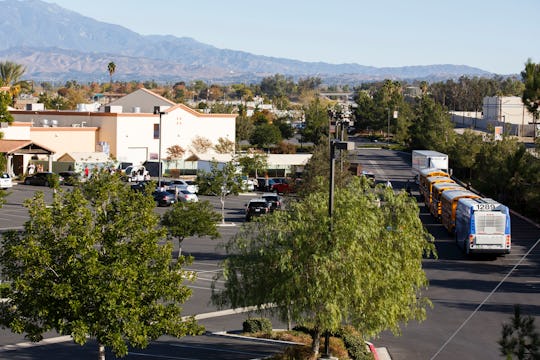 Who Is Tashfeen Malik? 2nd San Bernardino Shooting Suspect Identified
Wednesday was a harrowing day at a California center for disabled individuals. At least two shooters opened fire in San Bernardino, Ca., killing upwards of 14 people and injuring 21. After suspects fled the scene, law enforcement officials closed in on and killed two of them, one of whom was identified in a press conference late Wednesday as Tashfeen Malik. So who was Tashfeen Malik?
Facts about Malik are scarce at this point, beyond the information provided by San Bernardino Police Chief Jarrod Burgua. Malik was female, and Burgua said she was one of the suspects killed in a police chase that followed the shooting. She and Syed Farook, the other shooter killed in the confrontation with police, were "either boyfriend, girlfriend; husband and wife," Burguan said. (Officials confirmed that Farook was married for two years, but it's unclear whether Malik was his wife. Farook also reportedly has a 6-month-old daughter who his grandmother was taking care of on Wednesday.) Female mass shooters are extremely rare.
According to reports, a dispute at a holiday party for the San Bernardino Health Department occurred before the shooting. And, according to CNN, Farook did indeed leave from the party in anger prior to the shooting.
The San Bernardino attack began at 11 a.m. Wednesday morning when the suspects opened fire at the Inland Regional Center. After the suspects fled in a black SUV, hundreds of law enforcement officers arrived in the area in pursuit of the suspects. The shooters reportedly tossed what seemed to be pipe bombs from the car as police closed in, and they were found to be armed with AR-15-type weapons.
The San Bernardino shooting was the deadliest since the Sandy Hook shooting in 2012, in which 20 children and six adults were murdered before shooter Adam Lanza killed his mother and himself.
Image: PATRICK T. FALLON/AFP/Getty Images