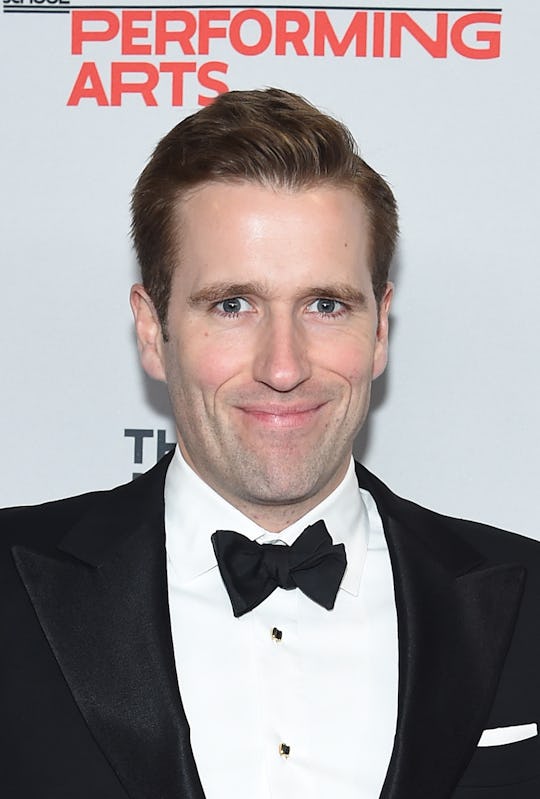 Jamie McCarthy/Getty Images Entertainment/Getty Images
Meet Wilfred Frost, The Royal Wedding Commentator You're Now Obsessed With
When people tuned in to Meghan Markle, Duchess of Sussex, and Prince Harry's, Duke of Sussex, royal wedding in the early hours of Saturday morning, May 19, they were likely watching for everyone to arrive. What people didn't expect was that one wedding commentator, Wilfred Frost, would be just as exciting to watch (and look at). On NBC's coverage of the royal wedding, commentator Wilfred Frost certainly got the attention of some viewers, leading them to wonder — who is Wilfred Frost? Because he definitely shouldn't disappear into the universe once the royal wedding is over!
Some commentary on events can be a little boring or dry, especially in an event like the royal wedding when most people are tuning in for the main show: Markle and Prince Harry saying "I do." But as the guests rolled in, the commentary on NBC was anything but dry — especially since Frost was there.
With his angular jaw, charming accent, and thoughtful contribution to the conversation, it was hard for viewers at home not to gape at Frost or develop an instant crush on him the second he opened his mouth. Luckily for everyone at home, their crush on Frost doesn't have to end at the royal wedding — he is also a TV personality on CNBC, according to Vanity Fair.
Frost has a history with broadcast journalism. His father, Sir David Frost, was a "celebrated television interviewer" and "national treasure" in the United Kingdom, according to Vanity Fair. With broadcasting in his blood, it shouldn't come as a surprise that Frost would put his talent (and good looks) to use and go into the same field as his father. Although he has been contributing some background and insight into all things royal for the TODAY show leading up to (and during) the royal wedding, don't call Frost a "royal expert." Frost's broadcast background is more focused on money, according to CNBC. Frost currently co-anchors CNBC's Closing Bell and covers banking and finance for CNBC's Business Day programming. And he has the qualifications to speak on this subject — according to Frost's website, he has a degree from Oxford University in Philosophy, Politics, and Economics. How's that for qualified?
So once the royal wedding is over, your new found crush on Frost doesn't have to be over, either — you can easily tune in to CNBC and find him there (although the subject matter that he will be speaking on is a lot less interesting than that of the royal wedding).
You've got to love a man with a passion, and based on his own words, it's clear that being in front of the camera is Frost's passion. On his website, Frost detailed what drew him to becoming a broadcast reporter (and it wasn't all because of his dad). Frost wrote:
I have inherited my father's inquisitive mind and love to find what makes people tick. I also happen to love the adrenaline that comes from being in front of the camera. I believe interviewing is an art and am always on the lookout for the best skills to employ, many of which I have seen in action throughout my life.
Never has broadcast journalism sounded so hot.
While there was a lot to look at during NBC's coverage of the royal wedding, Frost wasn't bad to look at in the mean time while people waited for Markle and Prince Harry to say "I do." While some people might be anxious for the royal wedding and its coverage to finally be over, it will be so hard to say goodbye to Frost. Luckily, people will be able to keep up with the very handsome reporter on other platforms. Thank goodness for that.