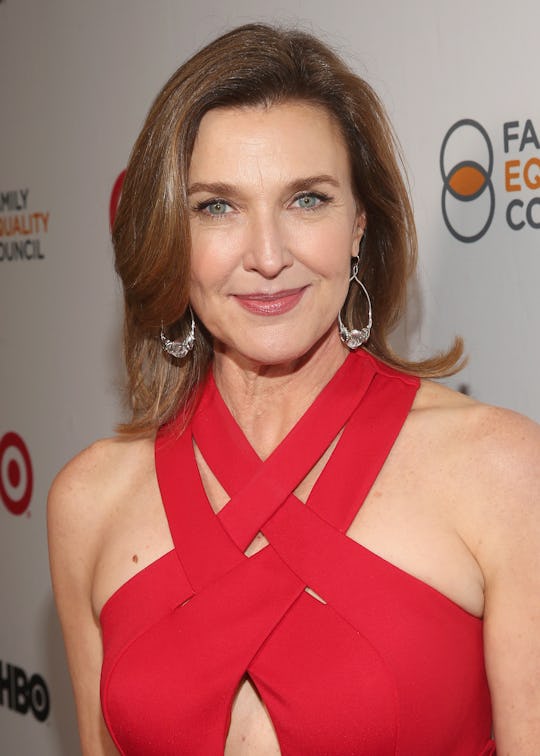 Jesse Grant/Getty Images Entertainment/Getty Images
Fans Will Meet Bryce's Mom In '13 Reasons Why' Season 2
On 13 Reasons Why, there are a few villains to pick from, with each one being worse than the last. The true "bad guy," however, is easily Bryce, who is someone only a mother could love. So now that she's going to be introduced going into Season 2, who plays Bryce's mom on 13 Reasons Why? Brenda Strong is probably most famous for her role as Mary Alice Young on Desperate Housewives, where she played the character whose off-screen suicide launched the mysteries of the series as a whole.
It kind of makes things come full circle for the actress in a way, since the events of Season 1 of 13 Reasons Why were propelled forward after Hannah tragically took her own life. But since Strong's role on Desperate Housewives, which had her appearing in random flashbacks throughout the series, she's been steadily working on a ton of other TV shows you might know her from. Following the end of Desperate Housewives in 2012, Strong starred in the reboot of Dallas until it was eventually cancelled a couple of seasons later.
She then appeared on shows like The 100, Fear the walking Dead, and Supergirl. In fact, you might even say that playing Lillian Luthor on Supergirl has given her a new kind of following, allowing her to appear at different conventions across the country for a new set of fans. She was also in a couple of TV movies, keeping busy with work and new roles in a variety of genres at an almost constant rate.
But Strong is actually so much more than an actress. According to her Instagram, she's also a yoga teacher, producer and director, and women's health advocate. In fact, she founded Strong Yoga4Women, an organization that hosts retreats and workshops but also creates yoga DVDs to help empower women from all walks of life, regardless of their specific struggles. And empowering women seems to be a big deal for Strong, which makes her all the more lovable.
Though Desperate Housewives has been over for six years, it seems like she's remained close to some of her co-stars, including Eva Longoria. When the actress was given a star on the Hollywood Walk of Fame, Strong commended her on Instagram with a caption that included, "So happy for this milestone of your much deserved success. You are a beacon of light for so many and it's just a symbol of how powerfully your light touches us all!"
Strong's also not afraid to stand up for what she believes in, as she attended the Los Angeles Women's March in 2018 and posted on social media about equality and protesting peacefully to achieve just that. Taking on the role of Bryce's mom in 13 Reasons Why Season 2 is going to be yet another important part for the actress, even if it's on a TV show rather than in real life.
As fans of the show already know (and are still plenty angered by), Bryce raped Hannah, which was shown in the flashbacks during Season 1. He showed absolutely no remorse for his actions or his other heinous crimes against the other girls of the school, including Jessica, who he also raped, and I would be willing to bet that his character hasn't evolved at all since then. That being said, it's going to be interesting to see how Strong's character plays out as his mother. Does she know what her son is capable of? Hopefully, Season 2 will shed some light on this dynamic.
If you or someone you know are experiencing suicidal thoughts, call 911, or call the National Suicide Prevention Hotline at 1-800-273-8255.