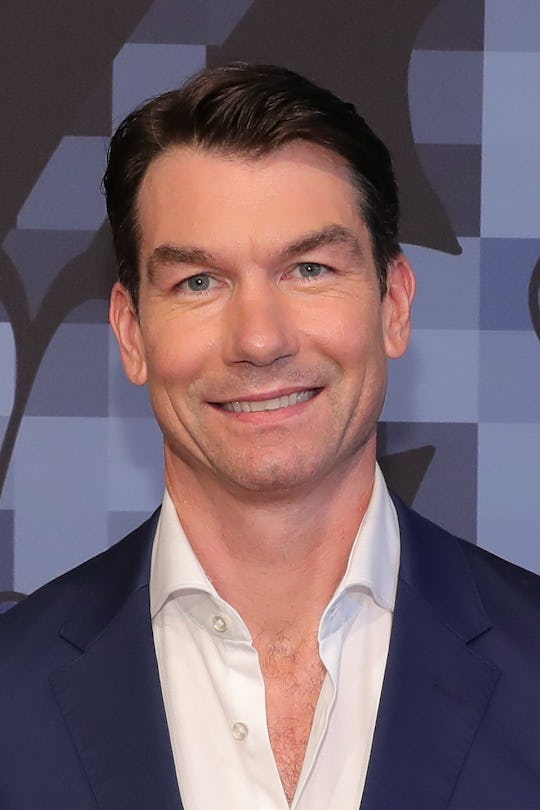 Neilson Barnard/Getty Images Entertainment/Getty Images
Who Plays Dr. Mike On 'Scream Queens'? Jerry O'Connell Has A Cameo In Season 2
Just like the season before it, Season 2 of Scream Queens opened with a flashback scene to set us up for the entire season. In it, we saw a hospital full of doctors and nurses partying on Halloween night like they didn't have a hospital full of patients to care for. Among these doctors was Dr. Mike, who we first saw crushing up pain killers behind the nurses station. Classy, right? But who plays Dr. Mike on Scream Queens? If he looked familiar to you, then you probably know him from a lot of movies and TV from the past 30 years up until today, because Jerry O'Connell has never not been working.
O'Connell's first role was Vern in the classic Stand By Me, but he went on to star and co-star in films like Jerry McGuire and Scream 2. He spent a couple of years voicing a character on the Disney Jr. cartoon, Jake and The Neverland Pirates and then another year doing voice work for the cartoon, Fresh Beat Band of Spies, which you can probably chalk up to work inspired by his two daughters with wife, actress Rebecca Romijn. Last season, he had a recurring role as a nanny on Mistresses, but when he popped up on the season premiere of Scream Queens, it was a pleasant surprise.
As of right now, Dr. Mike is only credited for one episode, but it should probably be noted that O'Connell's appearance in Season 2 of Scream Queens was right in line with his wife's ex-husband's own first season on the FOX horror-comedy. John Stamos was actually married to Romijn for six years and they were together for a total of 10 years before she started dating O'Connell. So far, Dr. Mike has only been seem in his brief season-opener scene for Scream Queens, so it's safe to assume that he probably didn't have to worry about having any scenes with Stamos's Dr. Brock, but the murdering doctor's actions are likely what have set off the events of the season ahead.
O'Connell and Romijn got married in 2007 and since had twin daughters, who are now seven years old, and according to both O'Connell's and Romijn's Instagram accounts, the family of four is every bit as normal as the average next door neighbors. You'd never guess that both of the parents were huge celebrities who'd been in the business for decades and linked to other A-listers.
Dr. Mike on Scream Queens may or may not be back in any flashbacks to give us more insight into the hospital, pre-Munsch, but I think I speak for everyone when I say that it was a kind of perfect opener for Season 2.