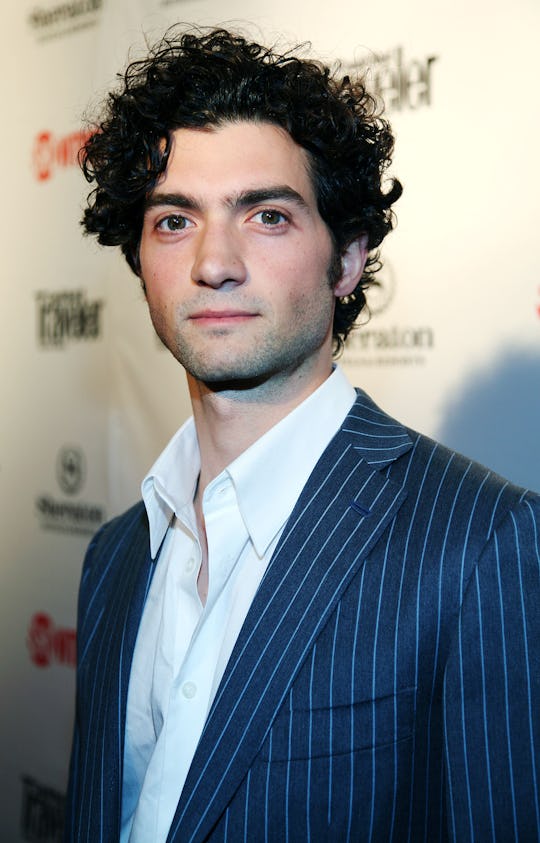 Astrid Stawiarz/Getty Images Entertainment/Getty Images
Who Plays Duncan Howell On 'Quantico'? David Alpay's Role On The Show Is Important
The midseason premiere of Quantico created a lot of questions for fans. Sure, the biggest questions are probably regarding the identity of the second terrorist, but there was one other question that played an equally important part in the episode: Who is Duncan Howell and why do I care about him on Quantico? Well, that's a good question, because his appearance in "Alex" may lead to the greater mystery for the rest of the season. So, who plays Duncan Howell on Quantico? Chances are you'll probably recognize David Alpay from his other credits.
On Quantico, David Alpay plays Duncan Howell, the hacktivist who helped Alex learn of the second bomb in the command center in the winter finale. He was part of the hacker group The Unknown, which shares a lot of similarities with Anonymous. Unfortunately, it appears that someone got to Duncan, because he killed himself by jumping into the cold and choppy waters from a bridge, despite the police pleading with him to step away from the ledge. It appeared as if he wasn't acting on his own. Before jumping, he said that he felt like he had no other choice. So did Duncan know something about the second terrorist that made him jump?
There's no doubt that Alex will continue to hunt for the information that scared Duncan into jumping. It might be the key to solving the mystery of the identity of the second bomber. Until then, though, you might be wondering how you know David Alpay, the actor portraying Duncan.
Alpay is an actor who has had substantial roles in a few big series. In 2014, Alpay played James in the Lifetime show The Lottery. The series was about a world on its way towards extinction because women have stopped having children. "The lottery" factor comes in play when 100 embryos are fertilized and there is a nationwide lottery to find out who will be the surrogates.
In addition to smaller roles in series like Royal Pains, CSI, Perception, and Drop Dead Diva, Alpay also acted in The Borgias, a show about a crime family in 1492 Italy. Perhaps his biggest role that fans may know him for is his part on The Vampire Diaries. The actor played antagonist Atticus Shane, a professor, for 12 episodes in Season 4 of the teen drama.
While this is probably the end of Duncan on Quantico, the aftermath of his death will probably lead the season. We know that Alex doesn't give up on what she's passionate about, and right now she's extremely passionate about finding that second terrorist. Something tells me that the second terrorist and Duncan's death will be intersecting soon.