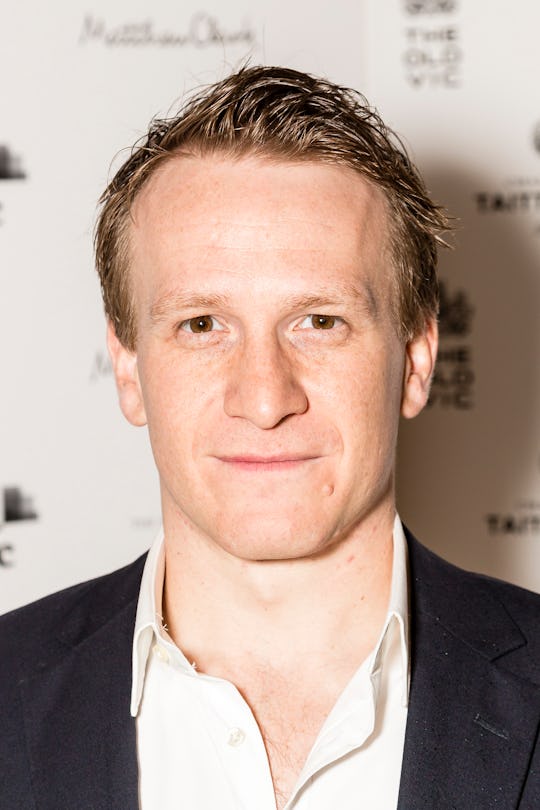 Miles Willis/Getty Images Entertainment/Getty Images
Who Plays Harry In 'Harry Potter & The Cursed Child'? Meet The New Chosen One
The countdown is officially on. After opening in June for previews, Harry Potter and the Cursed Child is ready to open for its full run on July 30 at the Palace Theatre in the heart of London's West End. Its literary counterpart will be released that day at midnight, per Harry Potter tradition, which just so happens to be Harry Potter's birthday. (That J.K. Rowling never misses a beat, does she?) As you're preparing for the next installment of the Harry Potter series, you're probably dying to know who plays Harry in Harry Potter and the Cursed Child.
In December 2015, Pottermore revealed that English actor and singer, Jamie Parker would fill the role of Harry Potter, leading the 42-actor ensemble in the first official Harry Potter story to be presented on stage.
Although you may not recognize his name right off the bat, Parker is a seasoned professional with a resume full of film, television, and stage credits to sing his praises. According to his biography on the play's official website, Parker is a regular performer at the Chichester Festival Theatre, Shakespeare's Globe, and the National Theatre. His most well known pre-Potter role was that of Scripps in The History Boys, which he performed in London, Sydney, Hong Kong, Wellington, as well as Broadway, and the film adaptation of the play.
Though J.K. Rowling has asked theatre goers and readers alike to keep mum about what happens in the story, the official website for Harry Potter and the Cursed Child gives potential audience members and wishful thinkers a glimpse of what's to come for Harry in the eighth installment of the Harry Potter series.
It was always difficult being Harry Potter and it isn't much easier now that he is an overworked employee of the Ministry of Magic, a husband and father of three school-age children.
While Harry grapples with a past that refuses to stay where it belongs, his youngest son Albus must struggle with the weight of a family legacy he never wanted. As past and present fuse ominously, both father and son learn the uncomfortable truth: sometimes, darkness comes from unexpected places.
In an interview with Time Out London, Parker was reluctant to give away any specifics in the plot, but did his best to describe where middle-aged Harry is without providing any spoilers. "We're not giving anything away in the plot to say that the relationship between Albus and Harry is a large part of the meal that we're giving people," Parker said. "But there's a hell of a lot to it besides that." He also told Time Out London that the play is accessible to Harry Potter fans both old and new, and that "you don't have to read seven books in order to see this play." However if you have read the series, Parker promises several presents throughout the show.
According to USA Today, tickets for the play are already sold out through May 2017. So it's clear that the masses have faith in Parker's ability to bring Harry to the stage come July 30.