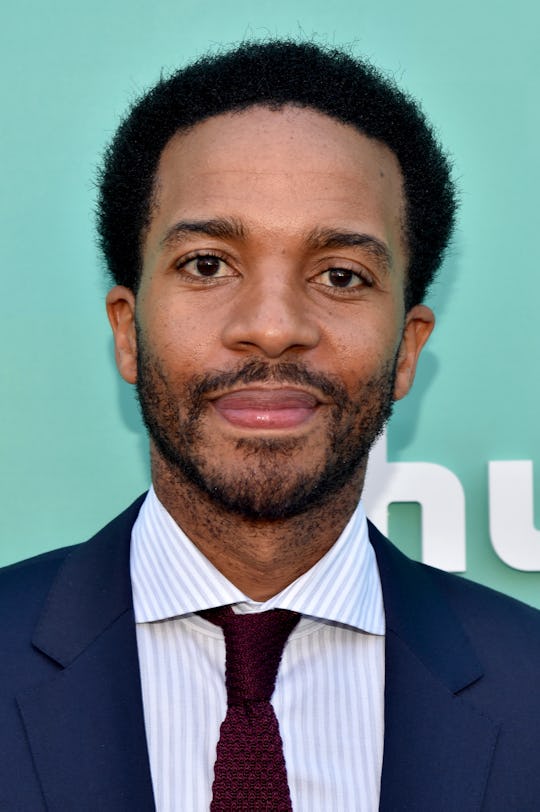 Bryan Bedder/Getty Images Entertainment/Getty Images
You Might Recognize The Actor Who Plays Henry Matthew Deaver On 'Castle Rock'
Hulu's newest series, Castle Rock seems like it's going to join the ranks of the other Hulu success stories thanks in part to its excellent ensemble cast. Sure, the ominous music and creepy setting help, but things might not be the same without the actor who plays Henry Matthew Deaver on Castle Rock. Andre Holland has actually been in another horror anthology you might have heard of too. He played Matt in Season 6 of American Horror Story, which was arguably one of the scariest seasons to date.
But his talent doesn't stop there. Holland was also in the 2016 movie Moonlight, which one the award for Best Motion Picture in the drama category at the 2017 Golden Globe Awards as well as Best Picture at the Oscars. If you somehow missed that movie, however, perhaps you'll recognize Holland as Principal Jenkins in the movie adaptation of A Wrinkle in Time.
Although Castle Rock is meant to be a show that merges together a lot of little subplots and characters, Holland's character Henry is clearly the protagonist. The show begins with Henry, a brow-beaten public defender, returning to his creepy hometown and becoming embroiled in the place's unsettling mysteries.
The longtime actor was born in Alabama, where he performed for the first time at the age of 11. From there, performing in general was just a part of his life. He went on to attend New York University, where he earned a Master in Fine Arts degree. That same year he took on three different roles in the stage production of Blue Door.
In addition to acting, Holland also recently made his off-Broadway directorial debut in April with Dutch Masters. Despite killing it with his new foray into directing, Holland told Playbill that directing wasn't always the plan, or even part of his original goals as an actor.
"To be honest, it wasn't something I was looking to do," he admitted. "Acting is what I've done pretty much all my life. I've never really aspired to directing. Only recently, in the last two years, I started to branch out from just acting into producing and writing. I started a small production company, and we finished our first film: High Flying Bird, directed by Steven Soderbergh, with a script by Tarell Alvin McCraney, who wrote Moonlight, which we think will be out in three or four months. And I directed a short film for the company a year or so ago, and found I enjoyed the process."
It seems that Holland is often surprised by opportunities he wasn't originally interested in. For example, despite having worked in horror on TV before, apparently Holland doesn't naturally gravitate toward it. "I'm actually not a huge fan of the horror genre," he told the L.A. Times. "It surprised me that I really reacted as well as I did [to Castle Rock] — the writing was just fantastic. I couldn't resist."
Somehow with his roles in both Castle Rock and American Horror Story, Holland managed to make lemonade out of lemons, because you would never guess that the actor doesn't enjoy scaring and being scared. Then again, that probably comes with his years of experience as an actor in TV, movies, and live on stage. As he told Playbill, his next big project is his movie, High Flying Bird, in which he'll star alongside Zazie Beetz (Atlanta), so get ready to be seeing a lot more of the Castle Rock star.