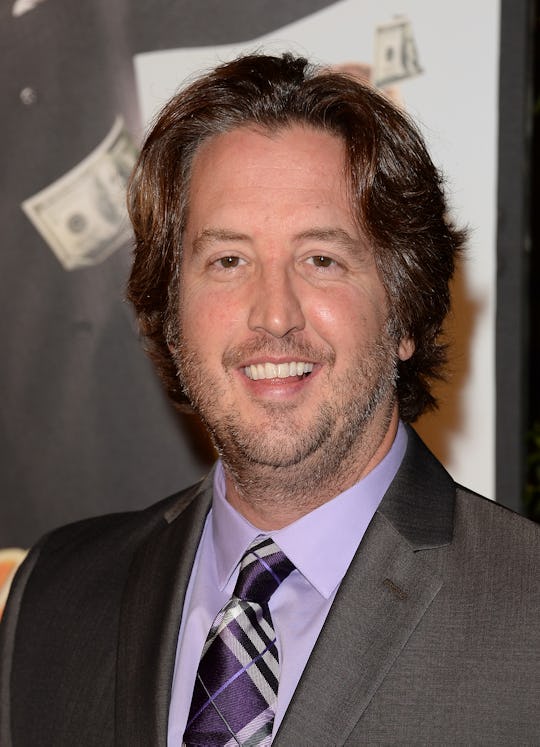 Jason Merritt/Getty Images Entertainment/Getty Images
Who Plays Miranda's Uncle On 'Haters Back Off'? Steve Little Knows Comedy
Even if you weren't a fan of YouTube personality Miranda Sings before, the Netflix series Haters Back Off, starring Colleen Ballinger as her famous character, is the perfect way to be introduced to the unapologetic and often over-the-top character. But in a TV show that mirrors the kind of atmosphere that screams Napoleon Dynamite, it's hard not to ask about everyone else in the series. Like, who plays Miranda's uncle on Haters Back Off? Steve Little is no stranger to offbeat comedy and in this instance, it looks like he's going to bust out some of the joke deliveries that his fans know him best for.
In the promo for the new series, you can see that he and Miranda have a special relationship that involves Uncle Jim mapping out her career after gaining 52 views on her first video. As Miranda puts it, "That's practically everyone there is." Little is most notable for his role as Stevie in the raunchy HBO comedy Eastbound & Down, starring alongside Danny McBride, but he's also appeared in and written for a number of other comedies that are usually a bit different than your typical laugh track, primetime TV type. And the way Little does it, that's very much OK.
And thanks to his role as Uncle Jim in Haters Back Off, Little will be able to gain even more of a following for his kind of comedy that makes you watch him, mesmerized, waiting for the next line to come out his mouth.
He Was In The Short-Lived Comedy, The Grinder
If you don't know him from Eastbound & Down, then you probably recognize Little from the FOX comedy The Grinder, which lasted just one season and starred Rob Lowe and Fred Savage. Little played attorney Todd, but the network TV series wasn't renewed for a second season.
He Was A Member Of The Groundlings
The Groundlings, a popular improv troupe in LA, featured Little in a number of sketches throughout the years and that's where he got his big start in comedy. Eventually, he would go on to do both acting and voice work, but being a part of the Groundlings is an accomplishment on its own.
He's Written For Adventure Time
If you've ever seen the PG, but not really "adult" cartoon Adventure Time, it probably wouldn't surprise you to learn that Little wrote for the show and even provided voice work on a ton of episodes. Again, it's not really surprising, as the type of weird comedy matches what is obviously Little's own brand of humor.
He Uses His Life Experiences For Inspiration
Little has previously said that he's used his high school experiences as an outcast and that of former classmates as inspiration for his fiercely and sometimes blindly loyal character of Stevie on Eastbound & Down. You kind of expect actors to draw on their own life experiences to make a role legit, but with the goofy level of acting he tends to stray toward, you can't help but wonder if that's all the character or all him.
Little will be back on a new TV series as he plays Miranda's uncle on Haters Back Off, which premieres in its entirety on Netflix on Friday, October 14.