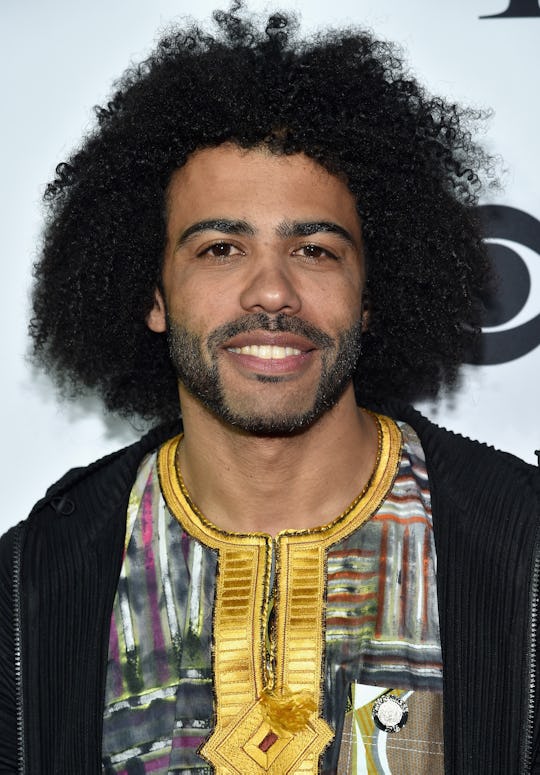 Dimitrios Kambouris/Getty Images Entertainment/Getty Images
This 'Hamilton' Star Is Cozing Up To 'Kimmy Schmidt'
After Dong left, it didn't seem like Kimmy would find anyone to really get her like he did, but on her college tour in Season 3 Episode 2, she met Perry, who is not only adorable, but he likes to give high fives too. But since he might be someone important this season, fans are probably going to ask who plays Perry on Unbreakable Kimmy Schmidt. Daveed Diggs may look familiar to some Hamilton fans, which is understandable since he played Marquis de Lafayette and Thomas Jefferson in the Broadway musical and even earned a Grammy and Tony award for the role.
That being said, I feel like the show could very well end up using him as a new rival for Titus, both musically and personally if he takes up too much of Kimmy's attention. But the performer obviously has a passion for acting without singing involved too, and according to executive producer Robert Carlock at the Tribest Film Festival, he's going to be a love interest for Kimmy this season. "There's a little romantic arc that she has with him," Carlock revealed. "He's obviously amazing."
Aside from being a former star of Hamilton, Diggs is also part of the band Clipping, in which he raps. In a 2014 Rolling Stone article about new artists to watch, Diggs' band was described as, "Nimble-tongued, beat-fractured L.A. hip-hop spilled over the abrasive crunches, squeals, clangs, slurps, and static of experimental musique concrète." Suffice to say, they definitely have an interesting sound, and I can't decide if I like Diggs better as an actor or a rapper. I'm going to go with both.
Most recently though, Diggs has had recurring roles in both Black-ish and Netflix's musical series, The Get Down. Although he's clearly a talented actor who will no doubt play well opposite Ellie Kemper's Kimmy in Season 3, Diggs' real passion seems to be with his music.
On his Instagram, there are tons of photos and videos chronicling his different live shows and life on tour, so where he finds the time to also co-star on TV shows is beyond me, but Diggs' work ethic is obviously really good.
It's unclear just how many episodes Diggs will be in this season to play Kimmy's potential new boyfriend, but if she can manage to follow him to Columbia University, then there could be a fun, well-deserved romance for her this season.