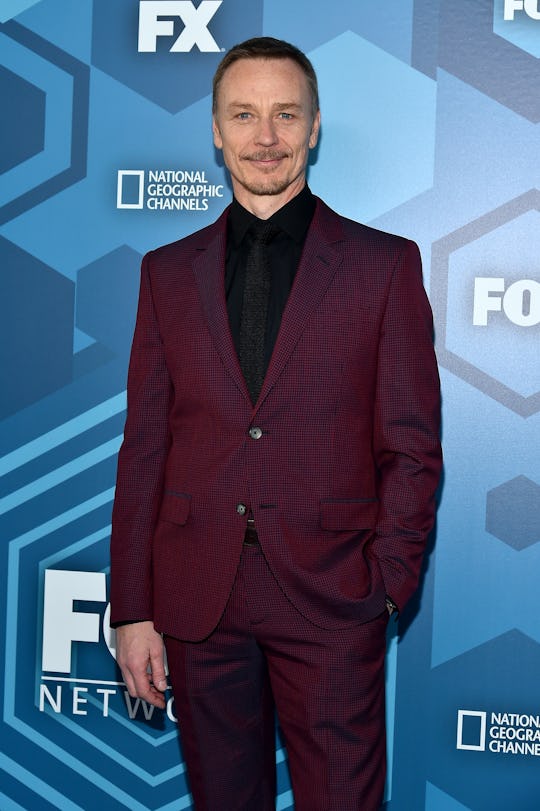 Ben Gabbe/Getty Images Entertainment/Getty Images
The Actor Playing Pontius Pilate On 'Jesus Christ Superstar Live!' Is No Stranger To The Small Screen
Besides John Legend playing Jesus and Hamilton's Brandon Victor Dixon playing Judas in the Jesus Christ Superstar Live! special on Easter Sunday, there are several other experienced theater performers joining the ranks. Among them are Alice Cooper, of course, but also the actor who plays Pontius Pilate on Jesus Christ Superstar Live!, Ben Daniels. Long before he was cast in the live television event as the governor of Judea, though, Daniels was already a star in both theater and TV. In fact, he actually began his professional career after attending the LAMDA drama school in London. Some of his notable theater work in London includes All My Sons, Haunted Child, Thérèse Raquin, and Iphigenia at Aulis, while he was nominated for a Tony Award for his role in Broadway's Les Liaisons Dangereuses in 2008.
When it comes to TV and movies, however, you may recognize him from a variety of different hits. He was on House of Cards for several episodes and is one of the leads in The Exorcist TV series on Fox. He was also in 2016's Rogue One: A Star Wars Story, so Daniels is definitely well rounded when it comes to performing, and that will likely come in handy when he's acting on-stage in front of an audience and in front of a camera at the same time for Jesus Christ Superstar Live! on Sunday, April 1.
Having already spent years in theater, it's not all that surprising that Daniels was already plenty familiar with the famous rock opera before landing the role of Pontius Pilate. But as he told TheaterMania.com, his history with Jesus Christ Superstar isn't all that glamorous. "Jesus Christ Superstar was the first thing I did at school. I played Judas — really badly. I would have been 14," he recalled. Additionally, he admitted to being little starstruck during rehearsals and even wrote to his former drama teacher about the experience. He also said that he "grew up" listening to the original soundtrack, so he definitely knows his stuff when it comes to the musical.
Although Daniels seems relatively quiet about his private life aside from work, at least where social media is concerned, he seems quick to open up when given the opportunity to do so. Back in 2004, in an interview with the London Evening Standard, Daniels revealed that growing up, he was actually a shy child, but it was through theater that he got the chance to really shine. "I was quite a shy child, but quite disruptive as well," the actor said. "I was very sneaky and underhand. When we started drama lessons at O level, it gave me a voice." He also revealed that at the age of 24, he finally had the courage to be open about his sexuality and that "seeing people like Ian McKellen and Michael Cashman being politically gay" inspired him to be true to his own sexuality and be open about being gay himself.
It's hard to say if he's in a relationship right now or if his busy work schedule is taking up so much of his time that he may not even have room for romance, but he does seem to be BFFs with his Exorcist co-star Alfonso Herrera, who plays another priest on the horror drama. It may just be because the set of the show is where Daniels spends most of his time when he's not working in theater or spending time with his cat, but it still seems like an important friendship in his life.
Jesus Christ Superstar Live! airs on April 1 at 8 p.m. EST on NBC, and although Daniels' first bout with the famed musical wasn't so great at the ripe age of 14, something tells me that he's more than ready for this new, larger-scale role.
Check out Romper's new video series, Romper's Doula Diaries:
Watch full episodes of Romper's Doula Diaries on Facebook Watch.