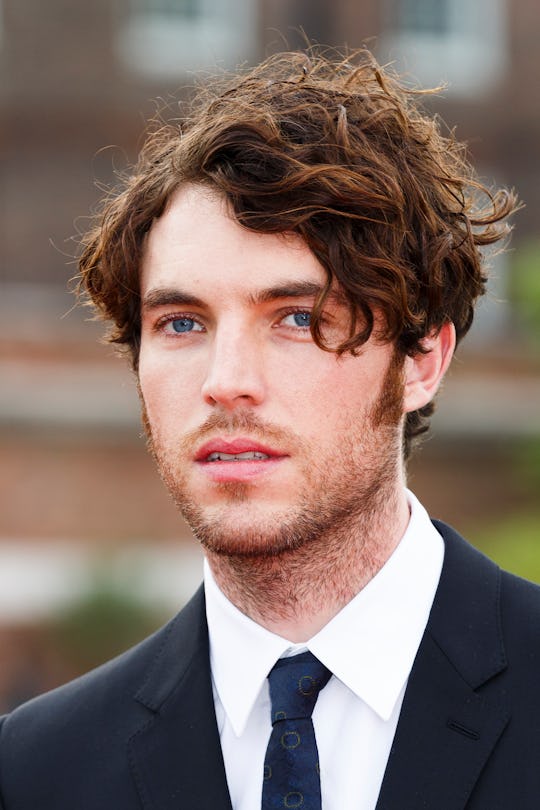 Tristan Fewings/Getty Images Entertainment/Getty Images
'Victoria' Has Crowned A Bad Boy
For the past several years, period dramas have gained such traction that you almost expect the growing fad to soon die out, but with the recent influx of historically accurate period shows, that's likely not going to happen. Take, for example, the new PBS series, Victoria, which covers the reign of the young Queen Victoria, as well as her romance and eventual marriage with Prince Albert. But who plays Prince Albert on Victoria? Tom Hughes is known for playing the bad boy, and this particular role might be daring, but overall, it's a lot more complex than that.
Although there is a scene in the PBS series where Prince Albert cuts his shirt open with a knife (which is totally accurate, according to the history books), his time as Queen Victoria's husband and advisor was important and influential in her rule. His most coveted positions involved child labor laws and the Great Exhibition of 1851, which promoted the most important advances of the Industrial Britain.
But Hughes's biggest roles in TV and film have been more about playing the bad boy, or the rebel, like in The Game and About Time. His role as Prince Albert on Victoria, however, should prove to be a welcome change, even if by playing the role he does put a sexier spin on it. But Hughes is definitely someone to keep an eye on, if only to admire him. So to start you off, here are a few things you may not know about him...
He's Musically Inclined
He might not have any singles out for your listening pleasure at the moment, but Hughes used to be in a band called Quaintways. He's no longer tied to the band or any musical group for that matter, but he's reportedly been playing guitar since he was five, so music is clearly a big part of his life, regardless.
He Was In A BAFTA-Nominated Movie
For those of you who aren't familiar, BAFTA stands for British Academy of Film and Television Arts. And thanks to Hughes's role as Chaz Jankel in Sex & Drugs & Rock & Roll, alongside James Jagger (yep, that's Mick Jagger's son) and Andy Serkis (Lord of the Rings), the 2010 film was nominated for a BAFTA at the time.
He Went To School For This
Hughes may have the most experience in BBC-related content, but he's been at it for years. As a kid, he was part of the Cheshire Youth Theatre and the Jigsaw Music Theatre Company and he went on to study acting at the Royal Academy of Dramatic Art.
He Makes A Good Model, But He's More Down To Earth
Thanks to his role as Prince Albert on Victoria, Hughes was asked to model some of the new Prada collection, but he has previous experience modeling for Burberry too. Still, the 30-year-old actor told MrPorter.com that he's "more of a "black-jeans-white-T-shirt-boots man," and that's kind of great.
He May Or May Not Be Dating A Co-Star Right Now
Several British news outlets have reported seeing Hughes out and about canoodling with Victoria co-star Jenna Coleman and as she plays his on-screen wife, who reportedly stirs up plenty of on-screen chemistry with Hughes, I wouldn't be surprised. Now, getting coffee with your co-star might not be much, but at the very least, it's something that is likely part of a bigger picture.
Hughes has taken on a pretty big role as Prince Albert in Victoria, who was an influential part of royal history. And in a show that promises to be as historically accurate as possible (while still allowing for some dramatic embellishments), he can only continue to rise from here.