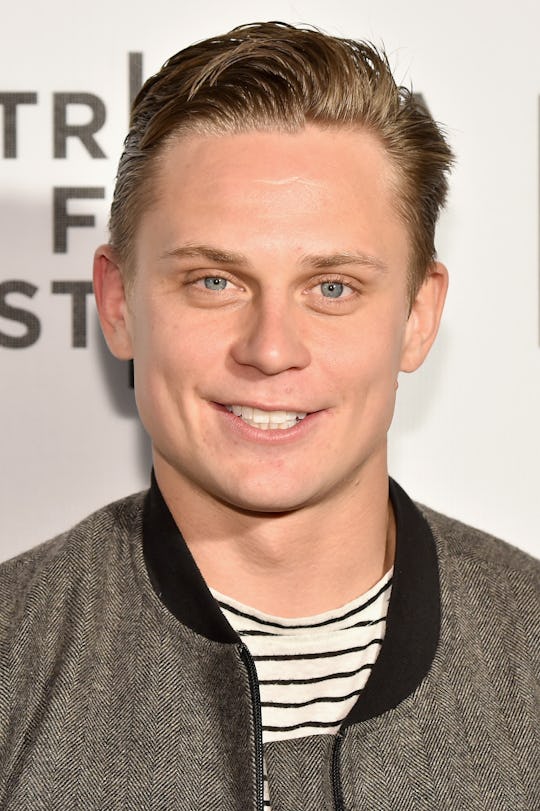 Theo Wargo/Getty Images Entertainment/Getty Images
A New Face Appears On 'Unbreakable Kimmy Schmidt'
Warning: Episode 12 spoilers ahead! A big part of Jacqueline's personality transformation has been her ability to look beyond the physical in people and do away with some of her more superficial habits in general. So after Russ recovered from being run over (or "smooshed") by a SmartCar lookalike, seeing the new him was a shock. But who plays Russ after his transformation on Unbreakable Kimmy Schmidt?
Billy Magnussen is definitely someone you'd expect Jacqueline to go for in the looks department, and in real life the actor might look familiar to some fans. In 2016, Magnussen played Kato Kaelin on The People v. O.J. Simpson: American Crime Story and since then apparently traded in his feathery golden locks for the refined short hairstyle that made him the seemingly ideal partner for Jacqueline on Unbreakable Kimmy Schmidt.
Additionally, Magnussen will also be in the upcoming Aubrey Plaza movie Ingrid Goes West and had a small role in The Big Short back in 2015. Right now the 32-year-old actor is filming Game Night with Rachel McAdams and Jason Bateman. Although he's not long for the world of Unbreakable Kimmy Schmidt now that he's a "hottie with a body" (trademark Titus), for at least one episode, the new Russ was the boy toy kind of man that Jacqueline had wanted all along, but it didn't take long for him to become as self-centered as his awful family.
Magnussen, on the other hand, seems totally down to earth in real life and judging by the photos on his Instagram, seems to be all about hanging out with friends and family as often as he can.
Unsurprisingly, he also seems to be a model, but fans of Unbreakable Kimmy Schmidt probably recognize Magnussen the most from American Crime Story or any of the other bigger movies he's appeared in. Unfortunately, since Jacqueline and Russ 2.0 parted ways by the end of the episode — once he underwent his total personality transformation — Magnussen probably won't be on Unbreakable Kimmy Schmidt again, but it was most likely the only logical (and not totally heartbreaking) way for Jacqueline to be single and on her own for real this time.
Since the next projects for Magnussen are on the big screen, fans are likely to be seeing more of him, which definitely isn't a bad thing. Judging by all of his roles thus far, he definitely seems to have enough range to play them well.