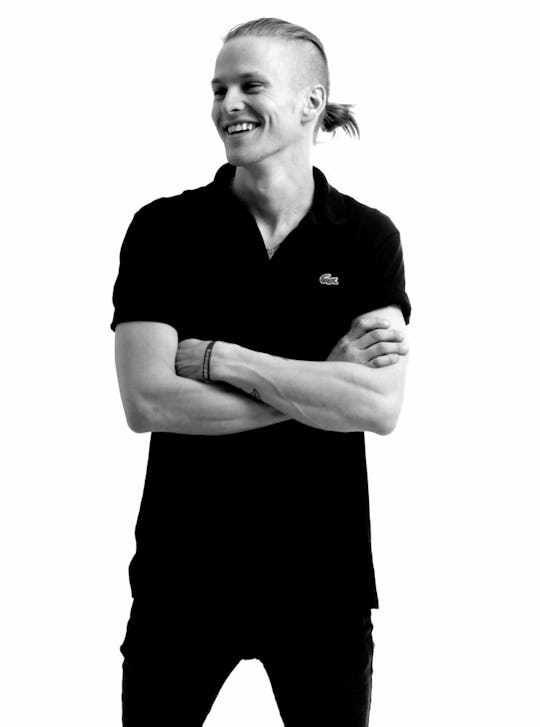 Simon Wikström/NBC
The Guy Playing Simon On 'Jesus Christ Superstar Live!' Is An Experienced Performer
When NBC premieres its Easter special in the form of Jesus Christ Superstar Live! on Sunday, April 1 at 8 p.m. EST, fans will get to see a modern day retelling of the classic rock opera. But in order to make something truly memorable and reminiscent of the quality of the original production, there are some big performers involved in the live on-screen concert, including the actor who plays Simon on Jesus Christ Superstar Live!. Erik Grönwall is an experienced performer, though this will be his first gig that includes acting as well.
Long before he landed the role on what will most likely be an epic live television event for NBC, Grönwall auditioned to compete on Idol, Sweden's American Idol singing competition series, in 2007, but didn't make it past auditions. Two years later, he auditioned again and actually won the entire season. From there, his career began and picked up steam relatively quickly. He released two albums on his own, Erik Grönwall and Somewhere Between a Rock and a Hard Place before joining the Swedish hard metal band H.E.A.T. as its lead vocalist in 2010.
Since then, he's remained a big part of the band and they're even currently on tour to promote their latest album, Into the Great Unknown. According to the band's website, the next show isn't until April 12 though, so that has clearly freed Grönwall up for playing Simon on Jesus Christ Superstar Live!.
Judging by his Instagram, it's not clear if he's currently in a relationship of any kind, but he does seem to have an attachment to his pets in the most adorable way. He also recently turned 30, which means that Grönwall has already accomplished so much in his career that after Jesus Christ Superstar Live!, his opportunities are bound to increase tenfold.
The singer recently spoke to HeadbangersLifetstyle.com and made it pretty clear that above all else, he just cares about putting out something fans will enjoy. "We have put a lot of time into [Into the Great Unknown], we have been focused very hard on bringing you the best H.E.A.T. album ever," he said. "If you feel like buying the album and support the band, we would of course appreciate it very, very much. But you can also stream it on Spotify or Apple. I don't care, just listen to the album once. If you don't like it, throw it away, if you do like it, come to a show."
Playing Simon on Jesus Christ Superstar Live! has no doubt been a brand new experience for the singer, but also a challenging one too since he's from Sweden and doesn't have much experience working in the United States on anything, let alone on a live television event such as this. But he seems to have embraced the challenges and his role for this exciting live production.
"I come from Sweden, I've never been at this level before. I'm just trying to emulate as much as possible because [concert director David Leveaux] is very inspirational and he knows how to tell a good story," he told BroadwayWorld.com. "He knows how to make you understand what you're supposed to feel and how you're supposed to act. I have two ears and one mouth and I try to listen more than I talk, so I just shut up and listen when he's talking." This is definitely a big stepping stone in Grönwall's career, but clearly he's more than ready to embrace the change.
Check out Romper's new video series, Romper's Doula Diaries:
Watch full episodes of Romper's Doula Diaries on Facebook Watch.