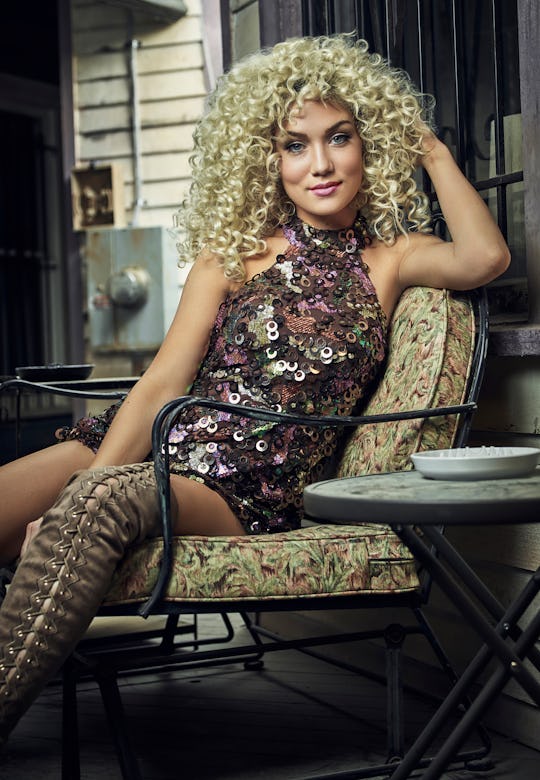 FOX
Who Plays Star Davis On 'Star'? Jude Demorest Was Determined To Work With Lee Daniels
Playing the lead role in Star wasn't necessarily the actress's first choice for trying to get on FOX, as she'd tried before to land a role on the network's other music series, Empire. But working with Lee Daniels, the co-creator of Empire, had always been high on her list. So who plays Star Davis on Star? Jude Demorest is a singer/songwriter in real life too, but also an actress, and now she gets to put all of those talents to use in the leading role of Lee Daniels' new FOX music series.
Demorest told The Hollywood Reporter that her dream has always been to be able to somehow work with Daniels on a project. In fact, she had even snuck onto the red carpet once in an effort to meet him. A few years later, and now she's his leading lady in the new FOX series. But funny enough — initially she had read for a different, smaller role in the series even though according to Demorest, "Lee was already calling me 'Star' in the audition," so it obviously didn't take much for him to realize which part the actress was really meant for.
If you don't recognize Demorest from the Disney Channel or Nickelodeon, though, you might know her from TNT's Dallas. And if she still isn't striking a cord for you (see what I did there?), then you definitely know her from the hit song she co-wrote, Work from Home for the popular girl group Fifth Harmony.
But who is the actress who plays Star Davis on Star? Demorest has definitely worked hard to land this role.
She Went Through 10 Auditions To Land The Part
According to Vanity Fair, Demorest had 10 different auditions to go though until she landed the starring role in Star (pun intended), and Daniels was present at each audition. It's probably one of the reasons why he decided to give her the role of Star Davis, as opposed to the more minor role she'd originally auditioned for.
Her Work Is Featured On Movie Soundtracks
Work from Home, co-written by Demorest and performed by Fifth Harmony, was featured in the soundtrack for Bad Moms, but Demorest also had another song on the soundtrack for a movie. For 2015's Alvin and the Chipmunks: The Road Chip, she performed the song "Get Me to the Party" for its soundtrack.
She's Super Close To Her Mom
Demorest, a Detroit native, seems to be all about family, posting videos of her niece and plenty of photos with her mom. Demorest has always been into performing, using church as her stage from an early age and moving west with her family at the age of 16.
Her Boyfriend Is Big In Music Too (And They're Insanely Adorable Together)
You can't really go a few posts on Demorest's Instagram account without seeing photos of the singer/actress with her boyfriend of three years, Ammo. He's also musically inclined and has written and produced music for artists like Beyoncé, Britney Spears, Pitbull, and Fifth Harmony.
Star premieres on FOX on Wednesday, Dec. 14 at 9 p.m. (ET) after Empire and will star Queen Latifah, Lenny Kravitz, and Benjamin Bratt, alongside Demorest.