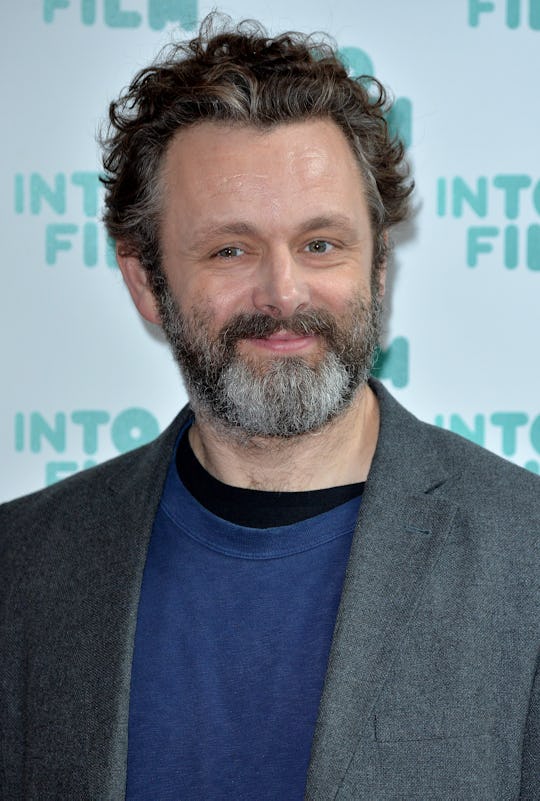 Anthony Harvey/Getty Images Entertainment/Getty Images
Who Plays The White Rabbit In 'Alice Through The Looking Glass'? Michael Sheen Is Back
It's been six years since Disney premiered its 2010 live-action film adaptation of Alice in Wonderland. Fans of the film can now rejoice, because its sequel, Alice Through the Looking Glass, is bringing back the old crew. But as many film adaptations and sequels go, plots are developed, graphics are enhanced, and characters often change. And since the White Rabbit is one of the first characters introduced in Lewis Carroll's book and original story of Alice's Adventures in Wonderland, you may be wondering: Who plays White Rabbit in Alice Through the Looking Glass? Well, you'll certainly hear a familiar voice.
Actor Michael Sheen is returning to play the voice of White Rabbit in Alice Through the Looking Glass, which opens in the United States on May 27. Sheen did the voice of White Rabbit in 2010's Alice in Wonderland adaptation directed by Tim Burton, and is back at it for its PG-rated sequel directed by Muppets Most Wanted director, James Bobin.
"The story had to feel like a Lewis Carrol-inspired story and therefore it had to have a certain complexity, but at the same time you don't want to make the film too complex, so I regularly tested the story on my daughter," Bobin said in an interview with Variety. He continued,
When I was a kid I would read Lewis Carrol and he made me laugh. I wanted to bring a bit of that back into the world.
The other returning characters include, Johnny Depp as the Hatter (or Mad Hatter), Mia Wasikowska as Alice, and Anne Hathaway as the White Queen.
In an interview with Collider, Sheen described what it was like, technologically, to execute the voice of White Rabbit, saying,
It's all fairly low-tech, it seems to me when I'm doing it. It's like when you do these films ...massive ...CGI films. For the actor, you tend to just have to act to a little cross at the end of the stick, made out of tape – that's about as low-tech as it gets – and yet the films themselves are these huge high-tech things. So the actors are the last people to know about the technological advances.
As for the song, "White Rabbit," Pink did a cover on the Jefferson Airplane song for the film's soundtrack, along with an original song, "Just Like Fire."
Alice in Wonderland was a box office hit in 2010, with its record grossing numbers for a movie released in March – which was outside of peak movie-going months, according to CNN Money.
Only time will tell if its sequel will have as much success. (No pun intended.) For now, viewers can rest assured that Sheen and the rest of the cast will do their very best to bring a rousing show to life.