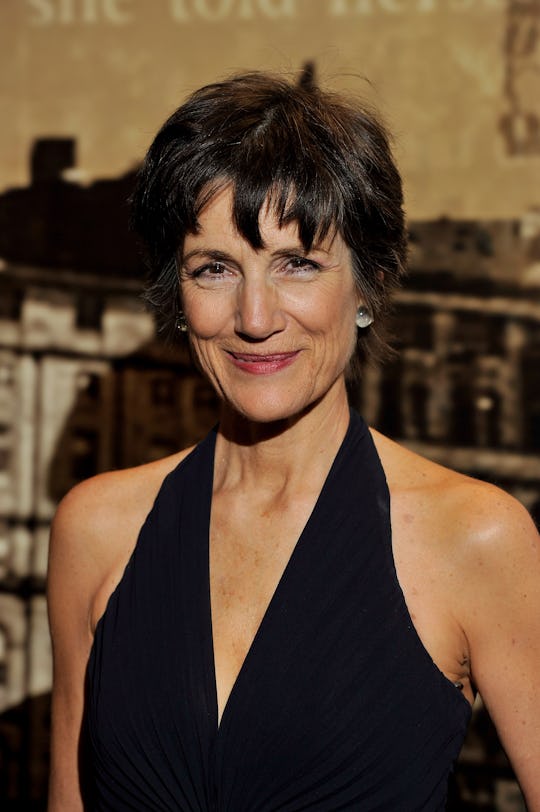 Gareth Cattermole/Getty Images Entertainment/Getty Images
Who Plays Winston Churchill's Wife On 'The Crown'? Harriet Walter Is Perfect For The Role
Before The Crown was even released, it was clear it would be a hit. As the most expensive TV show on Netflix to date, it's clear the streaming service has put it's full backing behind the historical drama, which follows the life of Queen Elizabeth II and the early days of her reign. The drama features an amazing cast, including John Lithgow who plays the British Prime Minister Sir Winston Churchill, and Harriet Walter, who plays his wife, Clementine Churchill, on The Crown. Though Walter only appears intermittently throughout the first season, her time on the screen were so well done that they did not go unnoticed.
But maybe that's because The Crown isn't the first historical drama Walter has been a part of. She also appeared in a few episodes of the popular British historical drama, Downton Abbey, which many critics are comparing The Crown to. Walter played Lady Shackleton, an old friend of Violet Crawley, who was played by the legendary Maggie Smith. You may also recognize Walters as Natalie Chandler from Law & Order: UK or from the various TV miniseries projects she starred in, such as The Assets, Simon Schama's Shakespeare, Little Dorrit, and Five Days. Walter has also appeared in various films, including Babel, Atonement, Sense and Sensibility, and most recently, Star Wars: The Force Awakens, in which she played Dr. Kalonia.
Besides Walter and Lithgow, the cast of The Crown is very star-studded. Matt Smith of Doctor Who fame plays Prince Philip, Duke of Edinburgh and Jared Harris, who was nominated for an Emmy for his role in Mad Men, plays King George VI. The Queen herself is played by Claire Foy, who is best known for her roles in the TV mini-series, Wolf Hall, as well as the show Crossbones. The Queen's sister, Princess Margaret, is played by Vanessa Kirby, who was most recently seen in Me Before You as Alicia.
With an outstanding cast like this, it's no surprise that everyone's falling in love with The Crown. Filled with familial drama, exquisite costumes, and historical accuracy, The Crown is quite possibly one of the best shows released this year. If you haven't watched it yet, you can stream all 10 episodes now on Netflix.