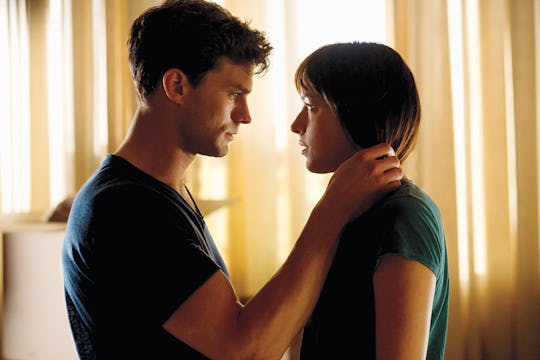 Who Sings The Song In 'Fifty Shades Darker' Trailer? Miguel Has Big Shoes To Fill
One of the best things about the trailer for Fifty Shades of Grey was the fact that a slower, somehow more amazing version of Beyoncé's Crazy in Love was playing int he background. The same goes for the trailer for Fifty Shades Darker, but this time our girl Bey isn't the one behind the vocals. So who sings the song in the Fifty Shades Darker trailer? R&B singer Miguel is no stranger to making music for soundtracks, but when it comes to this one, he's going to have to kick it up several notches.
Now, the song in the trailer might not seem like a big deal to some of us, but for a movie like this in the Fifty Shades of Grey territory, it's all about setting up the scene. Like literally, the music backing the steamy sex scenes that make you think your own sex life has to be lacking. And while Miguel is no Queen Bey, his song in the trailer for Fifty Shades Darker does the job. The important thing, though, is that the song is back for the second installment in what will likely be a trilogy of Fifty Shades films to blush over.
Although it isn't exactly the same without Beyoncé singing it in her low, sexy voice, we're all about equality, so Miguel can have his shot at making Crazy in Love sound good. It should also be noted that Miguel has actually worked with Beyoncé before, so something tells us that she more than approves of letting him take the reigns for this one. It's not like she's exactly hard up for work or fame at this point.
In 2013, Miguel worked on the totally R&B and very Miguel-like song Rocket for Beyoncé's self-titled album and before that, he wrote songs on the albums of other artists, like Usher and John Legend, so it's safe to say that the guy gets around and probably earned the chance to cover the song for the Fifty Shades Darker trailer.
On "The Hunger Games: Mockingjay, Pt. 1 - Original Motion Picture Soundtrack", Miguel was featured on the song This Is Not a Game, and when he worked with Legend, helped him write Tonight (Best You Ever Had) for the Think Like a Man soundtrack. So if you're wondering if this is Miguel's first rodeo, the answer is a definite no. And while he has big shoes to fill in covering Beyoncé's Crazy in Love for the Fifty Shades Darker soundtrack, you have to admit that he's earned the right.