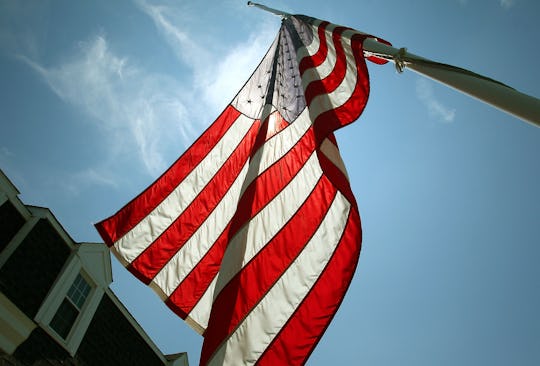 Mark Wilson/Getty Images News/Getty Images
Father Of SEAL Killed In Yemen Raid Wants Answers
Nearly a month after the White House-approved counterterrorism raid in Yemen that reportedly killed as many 30 civilians, the father of the Navy SEAL who was the only American fatality of the disastrous mission wants answers. In an interview with The Miami Herald published Sunday, Bill Owens voiced frustration that President Trump signed off on the deadly raid in the first place, reflected on declining to meet the president when claiming his son's remains, called for an investigation into what went wrong, and offered the public a glimpse into who his son William "Ryan" Owens really was. As a member of the elite SEAL Team 6, the 36-year-old had played a key role in tracking down and stopping terrorists.
But the botched raid on an al Qaeda compound in Yemen's Al Bayda province would be his last. Intended as a covert operation to gather intelligence that would help to prevent future terrorist attacks, the situation devolved into a firefight after the American forces were detected, according to CNN. The younger Owens was shot and killed, reportedly in the beginning of the hourlong confrontation, leaving behind a wife and three young kids.
"Why at this time did there have to be this stupid mission when it wasn't even barely a week into his administration?" Bill Owens asked the Herald's Julie K. Brown.
Bill Owens, who himself served in the Navy for four years, was openly critical of the president's decision to sign off on the raid, which he reportedly did over dinner, and told The Herald that he was bothered by Trump's public spat with a Gold Star family during the campaign.
The White House, for its part, has deemed the raid successful despite the loss of life. "It's absolutely a success, and I think anyone who would suggest it's not a success does disservice to the life of Chief Ryan Owens," Press Secretary Sean Spicer said at a daily press briefing Feb. 8, according to The Washington Post.
But Bill Owens is now doing just that. "Don't hide behind my son's death to prevent an investigation," he said in the Herald interview. "I want an investigation … The government owes my son an investigation."
Owens declined to talk about his son's wife and kids, preferring to keep that private, but said that one of Ryan's older half-brothers had been a SEAL; the other is a police officer but also spent time in the Navy. His father described him as dedicated and determined "to be the best." To illustrate the point, he recalled how Ryan had hired a private instructor to train him after he failed the dive portion of the SEAL training.
"He was always happy," Bill said of his son. "Every picture you see he has a smile on his face. He just had a real positive attitude."
And perhaps the current presidential administration is coming around to the idea that Ryan's family deserves to more fully understand what happened to him, and why. In an interview on ABC's This Week, White House principal deputy press secretary Sarah Huckabee Sanders indicated that Trump would consider supporting an investigation when George Stephanopoulos asked her about it.
"I haven't had the chance to speak with him directly about that but I would imagine that he would be supportive of that," she answered.
The ultimate goal, of course, would be to identify the mistakes and ensure that a tragedy like this one does not happen again.