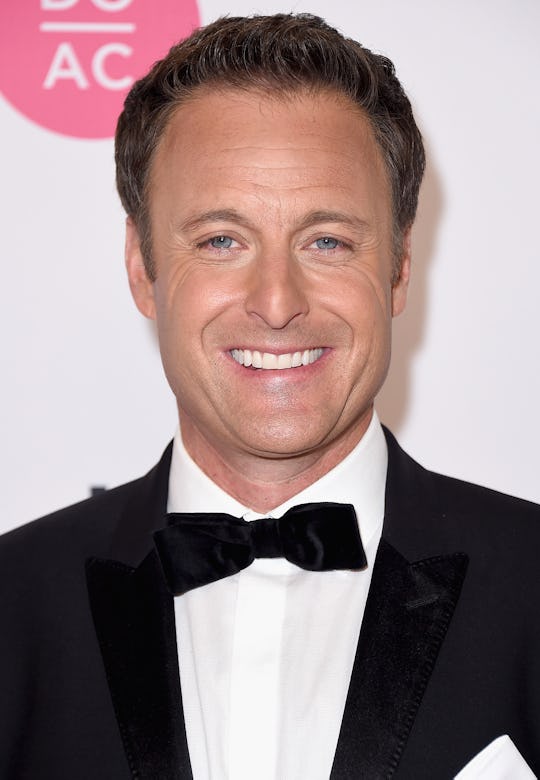 Michael Loccisano/Getty Images Entertainment/Getty Images
'Bachelor: Winter Games' Will Feature Fan Favorites
If you've ever found yourself caught between the airing of The Bachelor and The Bachelorette and wondered how exactly you're expected to fill your Monday nights with no reality dating show, fear not. ABC has announced a new spin-off, this time with more competition involved than before. So who will be on Bachelor: Winter Games? No one has confirmed involvement as of right now, but you can be sure that you'll see plenty of your old favorite young singles, who will be both looking for love, and trying to prove their athletic prowess. Because why not?
Bachelor: Winter Games will be a whole new world for the Bachelor franchise. While yes, people will go on dates and hopefully find love, the show is scheduled to coincide with the Winter Olympic Games and in that theme will include some competitive sporting events. So whoever wins the slalom will get a date card? The exact details of the format are unknown, but it's sure to involve tears, snow, and probably lots of canoodling beneath big fuzzy blankets. It will be set in Vermont, the perfect place for winter sports and cuddling beside large fires with steaming mugs of (spiked) hot chocolate. I cannot wait.
The Hollywood Reporter spoke with ABC's head of reality TV, Rob Mills on the set of Bachelor in Paradise, and he revealed some details about the upcoming show.
At the end of the day, it's going to be about finding love again. It will have some of the Bachelor Pad DNA, in that there is going to be a competition element. And the other thing we're excited about is having contestants form the international formats of The Bachelor. So you have somebody from Bachelor Japan, Bachelor Australia, Bachelor Canada and Bachelor U.K. We're really excited to see if we can have some international romances as well as the competition in U.S. vs. the world.
If there are going to be contestants from international contingents, that means we'll likely get to meet contestants we don't even know we love yet. As far as which American contestants will be there, I can only find a few clues. Chris Harrison, host of the series, told The Hollywood Reporter that he would like to see the twins, Haley and Emily Ferguson join in. "The twins have to be there," he explained. "I love the twins. They're like, 'This might be the last time you see us!' and I'm like, 'Never. I'll always have you in my life.'"
Harrison also mentioned Ryan Sutter, who married the original Bachelorette Trista Sutter, after being on the show. This indicates that couples will be allowed to be on the show as well, so it won't be strictly about finding love. As for the other contestants we've come to know and love? Well, Wells Adams said that he would be interested in going on the show as the bartender again. "The bartender is a cushy gig," he stated to THR. "I'm not a very good snowboarder or skier or anything, so I'm not sure if I'd want to be a competitor. But if they want me to make hot chocolates on the sidelines, then I'm totally game."
Meanwhile, Amanda Stanton avowed that Season 4 of Bachelor in Paradise was her last foray into Bachelor Nation, while Christen Whitney who the producers of Paradise would really like you to call "Scallop Fingers," was decidedly undecided in her answer.
As for who I'd like to see on Bachelor: Winter Games? Well, I'd love to see some LGBTQ representation in the show. Australian Bachelor contestants Megan Marx and Tiffany Scanlon found love with each other after their season. They have since broken up, but perhaps one or both of them could make an appearance to break up the heteronormativity somewhat. After all, Bachelor in Paradise did feature openly bisexual contestant Jaimi King, teasing that she might choose a woman to date. As the only bisexual contestant, this was unlikely, but at least it was a step. Perhaps Bachelor: Winter Games will be the next step on the road to progress. Then again, maybe not.
Watch Romper's new video series, Romper's Doula Diaries:
Check out the entire Romper's Doula Diaries series and other videos on Facebook and the Bustle app across Apple TV, Roku, and Amazon Fire TV.