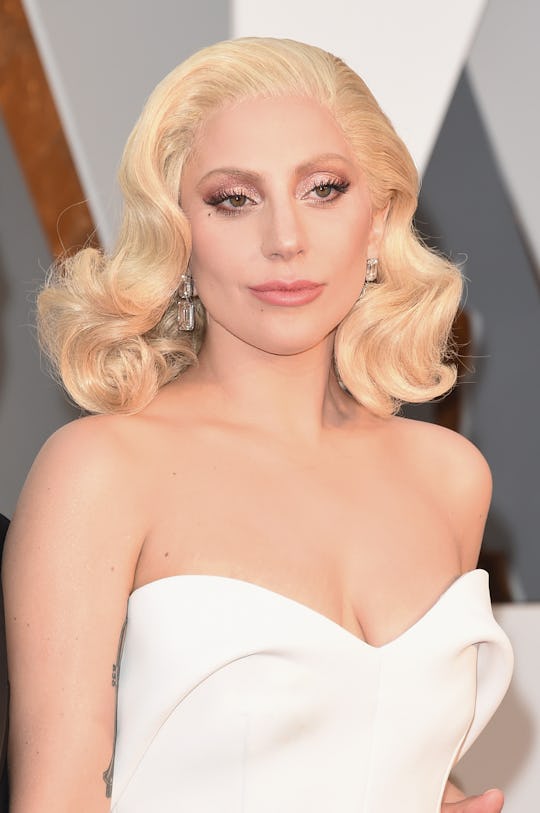 Jason Merritt/Getty Images Entertainment/Getty Images
Who Will Lady Gaga Bring To The VMAs? She Might Not Have A Date, If She Attends
When Lady Gaga and longtime boyfriend-turned-fiancé, actor Taylor Kinney, broke up in July, there were mixed emotions all around. For some, it was sad and heartbreaking to see the couple part ways after being together for five years, while others let out a sigh of relief that the two had parted in such a seemingly amicable way. But now that she's single, her monsters may be wondering who Lady Gaga will bring to the VMAs?
Honestly, the best guess would be nobody. After a five year relationship, it's not common to exactly jump into a new relationship full force (and I consider a red carpet event full force). You certainly don't take a casual date to the VMAs, unless it is someone you are working with or a parent (got to love when moms and dads make their red carpet debuts). So if Lady Gaga does show up to the VMAs this year, she might be alone, which is just fine since any random date would just be arm candy for someone who doesn't really need any added accessories.
In December of 2014, Lady Gaga told Howard Stern, "I really can't imagine being with anyone other than who I'm with right now. He is the right guy. I have that feeling. I just know it." As far as any new boyfriends are concerned, Lady Gaga probably isn't jumping into any new relationships any time soon.
There have been rumors of Lady Gaga performing at the 2016 MTV VMAs, though, which lends a whole bunch of other questions. Instead of having a ton of confirmed performances, guests, and hosts this year, some of such details have been kept pretty quiet or not even addressed, including rumors without confirmation about a Beyoncé performance as well. As Lady Gaga recently revealed through several cleverly placed Instagram photos, she has a new single, "Perfect Illusion", coming out in September, so making a surprise appearance on the VMAs would be the perfect way to bring herself back into the music spotlight.
She's been pretty busy lately with American Horror Story and will be appearing in Season 6 as well, but obviously she never totally left music and will be making a return with a new single and hopefully a new album. So whether or not she brings a date to the VMAs this year is something to speculate about, sure, but the idea of her performing for the first time in what seems like forever is much more important.