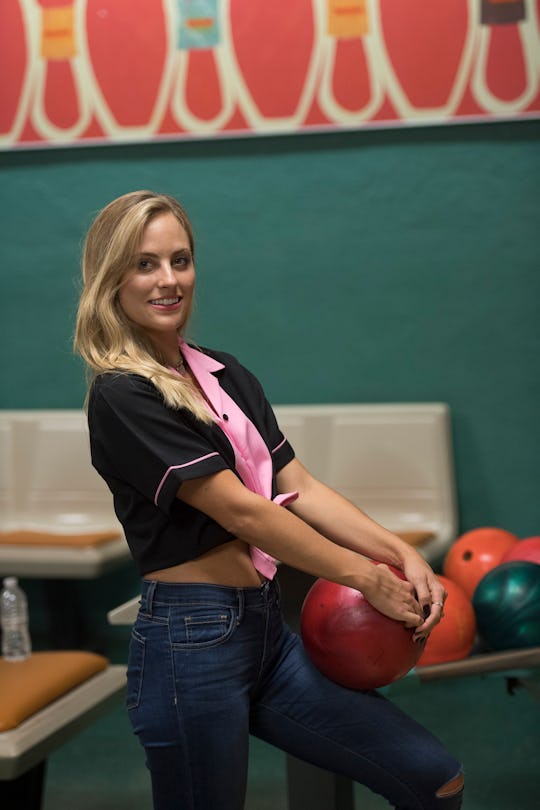 Paul Hebert/ABC
The Latest 'Bachelor' Elimination Will Break Your Heart
This week is fantasy suite dates on The Bachelor, which means Bachelor Nation is inching closer to the finale... and Arie has to go from three to two contestants. Unfortunately, Arie decided to eliminate Kendall after their fantasy suite date. So why did Arie send Kendall home on The Bachelor? I think it just came down to the fact that he wasn't in love with her — but he is in love with Lauren and Becca.
Honestly, I was surprised Kendall made it this long; she reminds me of Raven Gates from last season in that sense. She's lasted longer than strong contestants. For example, she won the two-on-one date with Krystal earlier this season. Arie chose to eliminate Bekah M. as opposed to her, which meant she made it to hometown dates. Then, after hometown dates, Arie eliminated Tia, which meant that Kendall would go to the fantasy suite, not her.
Viewers could tell that the decision to send Tia home weighed heavily on him. He even took Kendall aside before the rose ceremony began to see where she was at. Arie seems in it to get married and wanted to know if Kendall would be ready for that type of a commitment; Tia had already made it clear that she wanted to get married.
"I stood there, looking out at them and truly didn't know what to do next. That's why I needed to pull Kendall," Arie wrote in his People blog about hometown dates. "My feelings for her were so strong, but I still had no idea if she was ready for marriage. My biggest fear was that at the end of this I'd choose someone who wasn't ready or who didn't choose me back." Arie wanted to know that Kendall was ready to choose him. Once he took her aside and got that confirmation, that's when he chose her.
So, Kendall made it to the fantasy suite. But there was a definite difference between her date and Lauren and Becca's: Arie said he was "falling for" Kendall, but said he loved Lauren and Becca. Arie made it clear that he's not afraid to say how he feels, so the fact that he didn't come right out and say he loved Kendall meant that his feelings weren't as strong for her.
Flare columnist and former Bachelor contestant Sharleen Joynt gave her take on Kendall's Bachelor journey after last Monday's episode, and how her time on the show may be up. She pointed out that Kendall only had one solo date before hometowns — and it was her two-on-one date with Krystal, so does it really count? Kendall making it passed the fantasy suite would be shocking, according to Sharleen. "For her to bypass either Lauren or Becca is some next-level sh*t, the kind of dark horse-ry that occurs only on the most revelationary of Fantasy Suite dates," she wrote. "I'm not saying it's impossible. But it's unlikely. I'd be happy to be proven wrong."
Well, Sharleen was actually proven right. Kendall was sent home, leaving Arie to choose between the two women he loves: Lauren and Becca. I'm not worried about Kendall, though. She's awesome and judging from her social media presence, she's bounced back. Who knows, Kendall may even be the next Bachelorette.
Producers are keeping mum about the choice (unlike last year, when Bachelor Nation found out Rachel was the Bachelorette while she was still on the show), but it's still possible. I, for one, would love a season of The Bachelorette filled with taxidermy group dates (where the men have to compete for who can stuff the most animals in a certain amount of time, naturally), but for now viewers will have to first see who Arie chooses in The Bachelor finale.
Check out Romper's new video series, Romper's Doula Diaries:
Watch full episodes of Romper's Doula Diaries on Facebook Watch.