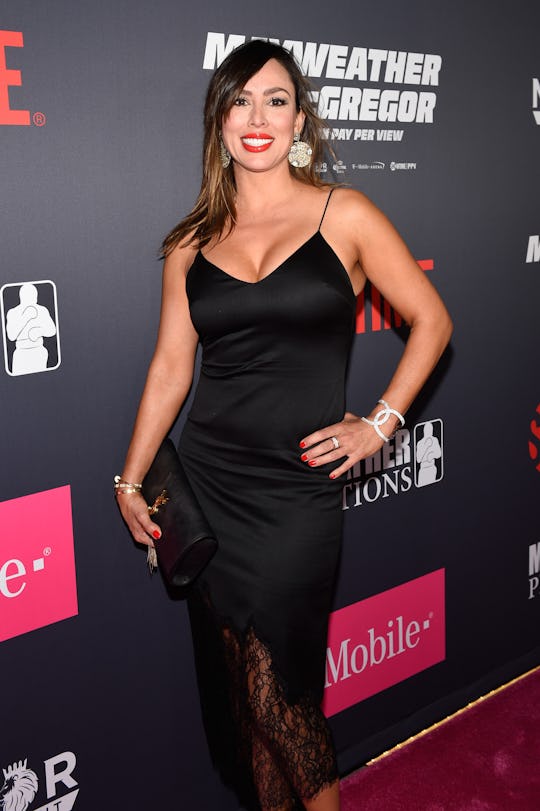 David Becker/Getty
Everything We Know About Kelly Dodd's Split From Her Husband
It's Real Housewives of Orange County reunion time, and the ladies will have lots to talk about, not least of which is the recent spate of divorce in this corner of sunny California, which may leave many of you wondering why Kelly Dodd and her husband split. The RHOC star announced her divorce before the cast filmed the reunion, and I have to be honest, I am terribly curious to hear what she says about the relationship. She's been forthcoming about her sometimes rocky marriage, so perhaps during the reunion she will clarify a little bit about why she and her husband made the decision to part ways for good this time.
When Dodd first appeared on Real Housewives of Orange County in the previous season, she was open about having had some issues in her marriage. She revealed right away that she and Michael Dodd had been separated but recently reconciled, deciding to give their marriage another go. To be quite honest, Michael has not come across as the world's best husband on the show, so I can't say I was terribly surprised when the news came out. That being said, divorce is always heartbreaking and I thoroughly wish Dodd the very best as she moves on.
Viewers of The Real Housewives of Orange County got a look at the moment Dodd realized her marriage was really done for good. In the show, Dodd revealed to her friend and castmate Vicki Gunvalson that she had finally reached her breaking point after 11 years of marriage. "I obviously do not trust him," she said. "I cannot live the rest of my life like this. Michael and I don't even have sex. We have not had intimacy. He does not look at me that way." She confessed to cameras her disappointment and her hope for the future. "We built this life together and I'm sad to see it go. There's a lot of things I have learned over this past year and I think I can do things on my own. There's a will and there's a way."
Since the announcement, Dodd has given other interviews explaining what went wrong and her state of mind since the split. Hearteningly, she seems to feel that though she's obviously sad that her marriage is over, she's looking forward to a brighter future. "It's a new chapter in my life, which I'm pretty excited about," Dodd told Entertainment Tonight. She revealed to the outlet that she was excited for "spending one-on-one time with [her] daughter," and "getting just really focused … focused on Kelly."
As far as her 10-year-old daughter, Jolie, is concerned, Dodd says that this change will be good for her in the end. She explained to People that she herself saw a bad marriage growing up, and she doesn't want her daughter to go through the same experience, which she says can be damaging. In fact, she says that her daughter is happy about the divorce. "I just realized my parents' relationship wasn't healthy, and mine isn't either," she stated. "My daughter isn't happy with us — I mean, she's happy that we're divorcing. It's better for her. She's actually really happy."
It definitely looks like the divorce is the best move for everyone involved, and personally I'm so glad that Dodd is displaying such a positive attitude about the situation. That said, the end of a marriage is always hard for everyone involved. Dodd's castmate on Real Housewives of Orange County, Shannon Beador, is also going through a recently announced divorce from her husband David. Here's hoping that both women find strength and happiness on the other side of this.