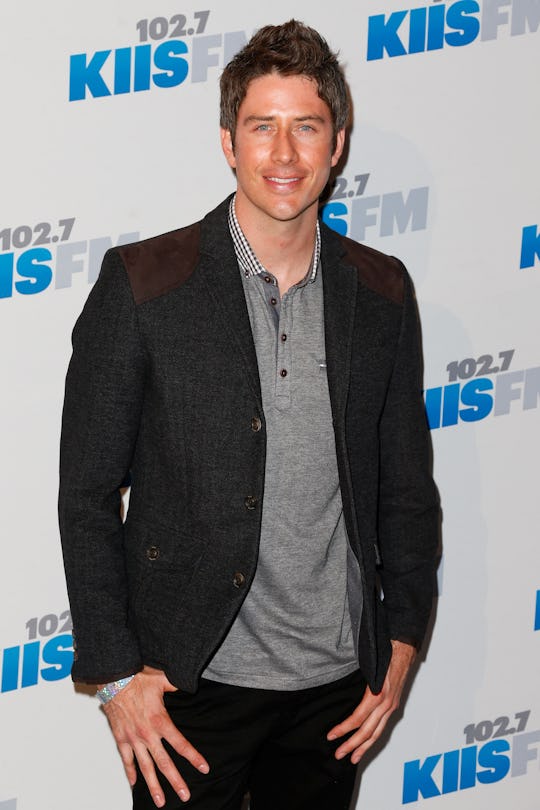 Imeh Akpanudosen/Getty Images Entertainment/Getty Images
The Next 'Bachelor' Has Finally Been Revealed & Fans Are Confused
Well that was... unexpected. After weeks of Mike Fleiss teasing the upcoming Bachelor reveal on Twitter, an answer to our rose-giver was finally given. Many fans may have still been holding out hope that Peter would be the one selected, but that ended up not being the case. Instead, it was announced on Good Morning America that Bachelorette alum Arie Luyendyk Jr. is the next Bachelor in the franchise. But as for why he was chosen? Well, that's a very good question.
I don't say this because I don't think Arie is a good guy. I think the exact opposite actually. As the first runner-up on Season 8 of The Bachelorette, he was a very beloved contestant, with many believing he'd be the next Bachelor after his season. So to have him pop up into the running so many seasons later is what is the really confusing part. Why now? Well, if some of the reports are accurate, it appears as though producers have been scrambling to find someone to take up the role and that the higher ups had really been banking on Peter, but he's refused to commit to a proposal (which makes sense, given the whole reason him and Rachel broke up in the first place).
"They are in a full-blown panic mode," a source told People. "Peter was honestly never their first choice; they're still mad at him because of the whole Rachel situation. But they knew he's who the fans wanted. And the fact that they went to Peter even after they'd initially said they wouldn't? That let Peter know he had a ton of power going into this situation."
But regardless of why it happened, it is definitely happening, as GMA has now confirmed. I'm sure there's going to be a mixed bag of emotions when it comes to fans. Peter fans are probably very disappointed, while others who loved Arie may be thrilled to see him return. Either way, I'm sure it's going to make for a very interesting season to see this racecar driver try to speed his way into love. (Ugh, sorry guys, but I just had to make that joke just once.)
Originally, I thought it was strange when Nick Viall became the Bachelor given that the show usually likes to pull people fan favorites from The Bachelorette season directly prior to the new season. But at least Nick was still a prominent figure in Bachelor Nation, given his time on Paradise. Arie has been MIA for a while now. But hey, if anything I guess this tells us that we shouldn't give up on Peter eventually becoming the Bachelor. When it comes to this franchise, it's never too late, apparently.
Check out Romper's new video series, Romper's Doula Diaries: