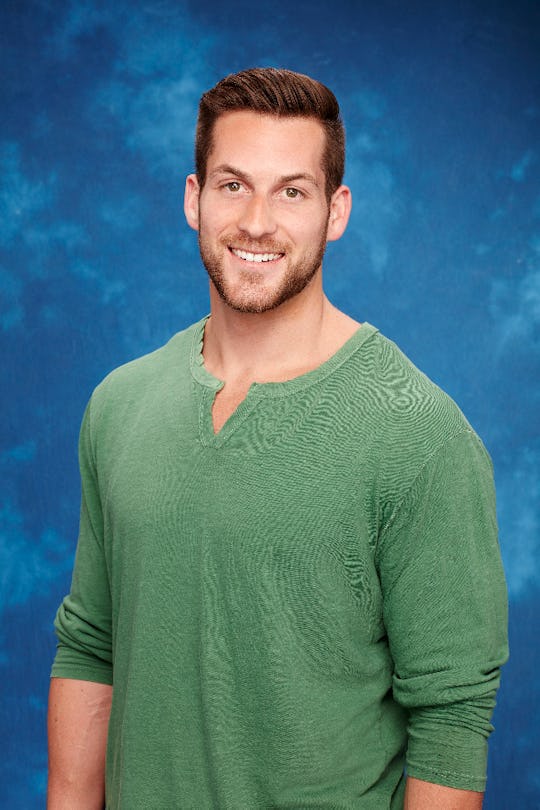 Craig Sjodin/ABC
Why Is Chase Still On 'The Bachelorette'? JoJo Clearly Sees Something In Him
The Bachelorette rarely suffers a shortage of traditionally-handsome contestants, and JoJo Fletcher's season is no different. Her final four men are all ridiculously attractive, although somewhat unnervingly identical – the girl certainly has a type. The clear fan favorites remaining are ex-pro quarterback Jordan Rodgers (who appears to be JoJo's favorite as well) and war veteran/singer-songwriter Luke Pell. Rounding out the top four are Robby Hayes and Chase McNary. JoJo literally cannot stop gushing about Jordan and has repeatedly mentioned that the chemistry she shares with Luke is "crazy." Robby was the first to declare his love for JoJo, so his inclusion in the top four also makes sense. But why is Chase still on The Bachelorette?
Don't get me wrong: Chase seems like a really sweet and genuine guy. He's unproblematic and doesn't have any unsavory rumors following him around, like Jordan and Robby do. We just know so little about the 27-year-old medical sales rep, and, as far as I can tell, JoJo doesn't seem to know much about him either.
Unlike the other remaining contestants, it seems like Chase has spent relatively little time with her, one-on-one. It also became glaringly obvious in Week 6 (which seemed to be unofficial "Everybody tell JoJo that you love her!" week) that Chase's feelings for JoJo are not quite as strong as the other remaining three's.
Here are some potential guesses for why Chase is still in the running, because honestly, I have no idea.
He's Still Riding The High From That Fake Snow Mini-Date
Admittedly, this move he pulled in Week 2 – rigging up a fake snow machine so it would "blizzard" over them near the fireplace – was absolutely adorable. JoJo was clearly impressed by the thought he'd put into making an impression on her and showing her a piece of his hometown (Denver, Colorado). But that was Week 2 – forever ago (in Bachelorette time, anyway), and he's yet to pull off anything nearly as iconic or memorable.
JoJo Was Dazzled By His Tango Skills
Chase and the other half of his two-on-one date Derek both seemed about equal in tangoing skills to me, but maybe I missed something and he was actually amazing?
Their Yoga Date Was Pretty Cute
The kiss may not have been Luke-JoJo or Jordan-JoJo level, but it was still a pretty good kiss. He also had a good sense of humor about the awkwardness of the whole tantric-yoga-on-a-first-date thing and seemed cool about the fact that they were visibly sweating all over one another. Then again, that date was in Week 3 – basically, years and years ago (again, in Bachelorette time).
Perhaps Chase is just a camera-shy kinda guy and will open up to JoJo when he takes her to meet his family in Colorado during their upcoming hometown date. For now, the fact that Chase has made it all the way to Week 7 is a real mystery – "blizzarding," tango, and tantric yoga aside.