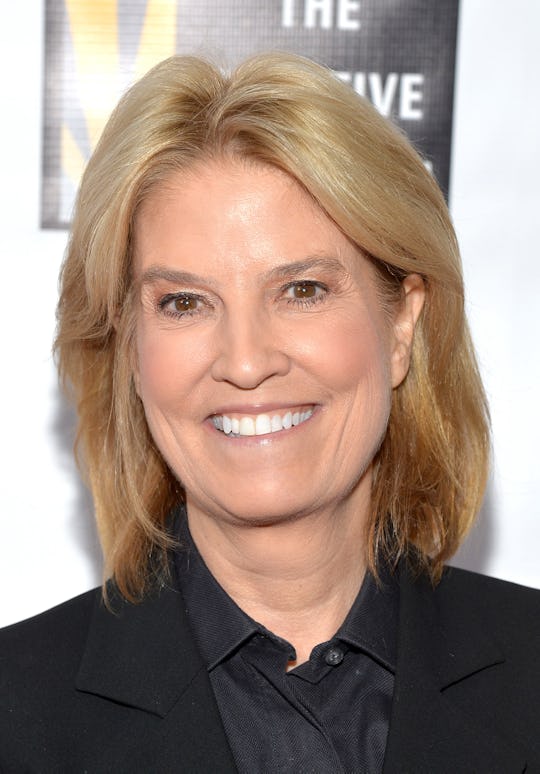 Mike Coppola/Getty Images Entertainment/Getty Images
Why Is Greta Van Susteren Leaving Fox News? The Host Says It No Longer Felt Like "Home"
She has been a mainstay as a news host on the conservative news network for over 14 years, a face we've all come to recognize in one way or another. But as of Tuesday, fans will no longer be able to tune in to see Greta Van Susteren on her nightly show, On the Record. While Van Susteren qualified her abrupt departure from Fox News this week by explaining that the network "no longer felt like home," many pundits are left wondering if there's more to the story than the longtime host is letting on.
In a Facebook post notifying followers of her departure from the Fox News line-up, Van Susteren wrote:
Yes, I have left the Fox News Channel. On Thursday night, I made my decision and informed Fox News of my decision that I was leaving Fox News Channel per my contract. Fox has not felt like home to me for a few years and I took advantage of the clause in my contract which allows me to leave now. The clause had a time limitation, meaning I could not wait. I love my staff, I love my colleagues, and I love the crews. That is the hardest part of this decision as they are wonderful people. And most of all? I love the viewers — even the ones who have gotten mad at me over the years and taken swipes. I hope to continue my career in broadcasting.
Viewers who have grown familiar with Van Susteren since her days at CNN, when she became a household name as a legal analyst for the network (most notably during the infamous murder trial of O.J. Simpson), shouldn't expect one of those nostalgic "goodbye" episodes of her show On The Record. Her departure is effective immediately, but that hasn't stopped some of her colleagues from taking to social media to wish her well.
So why exactly has Van Susteren chosen this moment to leave the network? While neither the Fox Network nor Van Susteren have offered further comment beyond her Facebook post, sources close to the situation claim Van Susteren left because Fox News refused to renegotiate her contract, according to CNN. These same sources claimed that Van Susteren was disappointed with the perception of Fox News, particularly when Fox CEO Roger Ailes resigned over allegations of sexual harassment in late July, although the source did not provide documentation or proof that this was the case. (For now, it's all conjecture.)
Van Susteren initially spoke out in support of Ailes to The Daily Beast when fellow Fox anchor Gretchen Carlson brought a lawsuit against Ailes, telling the media outlet that she had never heard anything about the allegations.
Fox News political analyst Brit Hume is set to take over for Van Susteren at On The Record, and focus mainly on the election in the coming months. Hume has been hosting the six o'clock spot on Fox News while On The Record appears at seven o'clock.
No word yet on what Van Susteren is considering for her next step, though she did note in her Facebook post that she "hopes to continue her career in journalism."