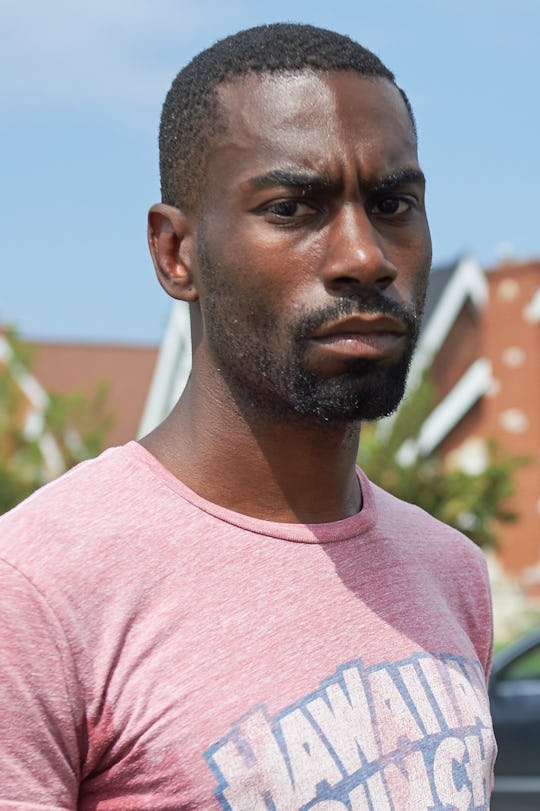 MICHAEL B. THOMAS/AFP/Getty Images
Why Was DeRay McKesson Arrested? Activists Claim He Was Targeted
It was an awful week. Not only were two more black men shot and killed by police (with the entire scene unfolding on the internet before our eyes), five police officers were also killed by a random sniper during a Black Lives Matter demonstration in Dallas, Texas. The wide divide between police and Black Lives Matter activists continues to stretch thinner all the time, and news of activist DeRay McKesson's arrest in Baton Rouge, Louisiana certainly won't help the situation. Given the precarious community conditions of late, many people are wondering why DeRay McKesson was arrested at a peaceful Baton Rouge demonstration in solidarity with Louisiana residents, and what will happen next.
This weekend's demonstrations were held in honor of two men whose lives were taken at the hands of police in recent days. Alton Sterling was a Baton Rouge resident before he was shot in the chest by police outside a convenience store on Tuesday, despite being pinned down by two officers. Just one day later, Philando Castile, a St. Paul, Minnesota resident, was killed by police after being pulled over for a broken taillight. His shooting was live-streamed on Facebook by his girlfriend, Diamond Reynolds, while her 4-year-old daughter was in the back of the car.
The deaths of Castile and Sterling sparked fresh outrage not only for local residents, but across the country, and Black Lives Matter demonstrations were held across the country. McKesson, a public radio host, and longtime activist in the police reform movement, attended the Baton Rouge march alongside hundreds of others.
McKesson, who was live-streaming the peaceful demonstration using the Periscope app, repeatedly mentioned that there were no sidewalks where the march was taking place, which forced protestors to walk on the road (obstructing traffic). He was confronted by police after an officer was heard shouting at him in the background, "You with them loud shoes, I see you in the road. If I get close to you, you're going to jail." McKesson wore bright red sneakers to the protest, which had already dispersed at the time of his arrest. He and some other activists were leaving, walking along the shoulder of the road, when he was approached by police.
Brittany Packnett, who along with McKesson co-founded Campaign Zero, a powerful activist collective, told The Washington Post that McKesson had been "flagged." She said the officers did not give their names and tackled McKesson, knocking his phone out of his hand and ending the live broadcast. The last thing McKesson can be heard saying is, "I'm under arrest y'all."
Many activists in the police reform community expressed concern that McKesson was targeted specifically by police and worry that he will be harmed in police custody, especially since tensions between the two factions are at an all-time high. After McKesson's arrest, the hashtag #FreeDeRay had more than 100,00o tweeted messages, some in support of McKesson and others which claimed McKesson had essentially broken the law and should go to jail.
According to The New York Times, McKesson's bond had not yet been set by Sunday morning but he had not been physically mistreated. "As of 5:15 this morning he was physically O.K. We are still awaiting his release," Packnett said in a phone interview. "Potentially his charges are for obstructing traffic even though everything proves he was behind the white line and was tackled by police behind the white line."
For his part, McKesson sent a text while in police custody saying that he and 33 other people had been arrested, had their wrists tied, and would be taken to Baton Rouge police headquarters. Whether or not McKesson was targeted for his outspoken support of the Black Lives Matter movement remains to be seen.