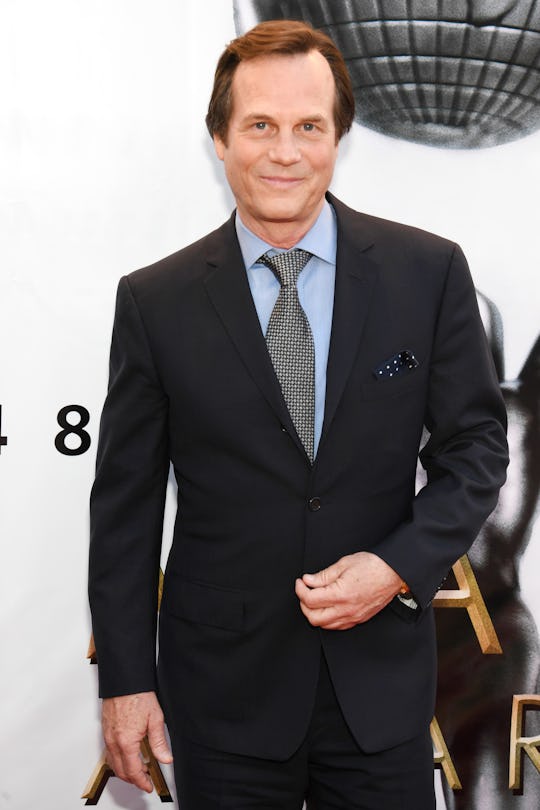 Paras Griffin/Getty Images Entertainment/Getty Images
Why Bill Paxton Wasn't In The Oscar's In Memoriam
It's always the In Memoriam portion of the Oscars that gets me. It gets everyone, I'm sure. Especially after a year like 2016, when the world lost so many beautiful, talented performers. But there was a famous face missing from the 2017 Oscar's In Memoriam. After the segment aired, many wondered why wasn't Bill Paxton in the 2017 Oscar's In Memoriam?
The well-known Titanic actor died on Saturday due to complications from surgery, according to ABC News. His family released a statement that read in part:
It is with heavy hearts we share the news that Bill Paxton has passed away due to complications from surgery. A loving husband and father, Bill began his career in Hollywood working on films in the art department and went on to have an illustrious career spanning four decades as a beloved and prolific actor and filmmaker. Bill's passion for the arts was felt by all who knew him, and his warmth and tireless energy were undeniable. We ask to please respect the family's wish for privacy as they mourn the loss of their adored husband and father.
At the Oscars on Saturday, actress Jennifer Aniston introduced the In Memoriam tribute, and got emotional as she appeared to allude to Paxton. Yet his face never appeared on screen to the strains of Joni Mitchell's "Both Sides Now."
According to The San Francisco Gate, the Academy historically wraps up the segment weeks before airing live. Show producers are given a list of names and compile a touching montage as tribute to those artists the world has lost. Although there have been a few exceptions to the rule in the past, perhaps most notably when director Harold Ramis died in 2014 one week before the Oscars aired. Otherwise, the actors, directors, writers, producers, and other creative contributors included have passed away between Feb 1. of the previous year and Jan. 31 of the present year.
Although Paxton might not have been included in the memorial tribute, many stars remembered him on Sunday. Some took to social media to express their grief over the loss of Paxton.
And others, like his former director of many movies, including the movie Aliens, James Cameron, released statements about the friend they lost. According to The Hollywood Reporter:
He took good care of his relationships with people, always caring and present for others. He was a good man, a great actor and a creative dynamo. I hope that amid the gaudy din of Oscar night, people will take a moment to remember this wonderful man, not just for all the hours of joy he brought to us with his vivid screen presence, but for the great human that he was. The world is a lesser place for his passing, and I will profoundly miss him.
Bill Paxton might not be officially memorialized until 2018 by the Academy Awards, but he is most certainly remembered now.