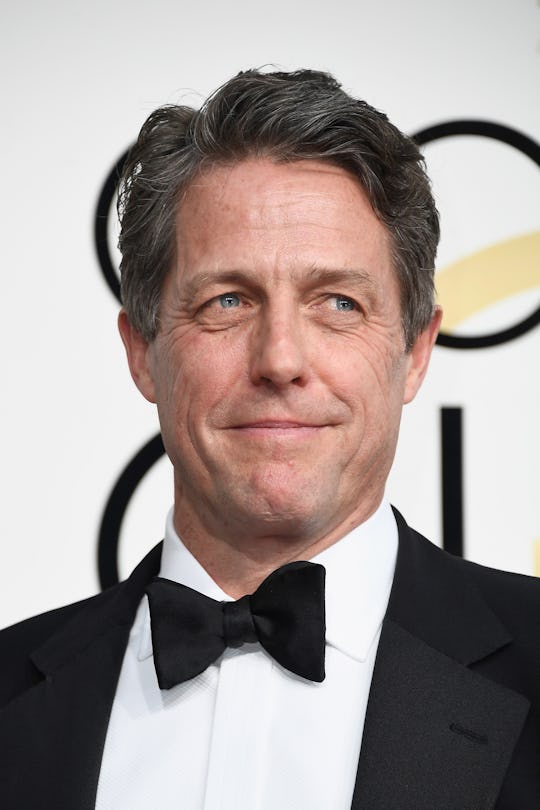 Frazer Harrison/Getty Images Entertainment/Getty Images
Hugh Grant Oscar Nom Snub Is Surprising
Now that award season is well underway, movie lovers have been highly anticipating the 2017 Oscar nominations, which were announced in the early morning hours on Tuesday, Jan. 24. And while there were many amazing picks throughout the various categories, one person whose name failed to get called out was Hugh Grant for his role alongside Meryl Streep in Florence Foster Jenkins. So why wasn't Hugh Grant nominated for a 2017 Oscar? His snubbed made way for a worthy adversary.
Though I suppose it could be argued whether Grant belonged in the Best Lead Actor category or the Best Supporting Actor category, given that he starred alongside the likes of Streep, who let's be honest, steals the show in everything she's ever been in. So most of Twitter seems to think the actor should've been among the list of names announced in the Best Supporting Actor category, and yet he is nowhere to be found. Why? His loss made way for the nomination of Michael Shannon for his role in Nocturnal Animals.
Obviously, the hard thing about any given award show is that you're never going to be completely happy with the results. In order for there to be winners, there have to be losers. So while Grant's performance in Florence Foster Jenkins was certainly admirable, I can understand how difficult it was to probably narrow the field in this category, which is full of so much amazing talent.
But if you're a huge Hugh Grant fan, then you may have some strong feelings about this particular snub, especially since this would've been Grant's first Oscar nomination ever and who knows how many chances an actor gets to be up for such a prestigious honor. As you can imagine, Twitter had some varied thoughts about the outcome...
Grant himself has yet to take to social media to comment on the loss. But knowing him, he'd have something clever to say and probably even commend the other actors for their worthy nominations. And if you want to look on the bright side, it's not as if Grant has been completely snubbed for this role entirely across the award season board. He received a Golden Globes nomination this year for Best Actor in a Musical or Comedy as well as a nomination for the 2017 Screen Actors Guild Awards.
So don't worry — he's still receiving plenty of love. And if he ends up presenting at the Oscars, then we'd still get to see him dressed up and looking all dapper as per usual in a tux. So it could be worse, right?