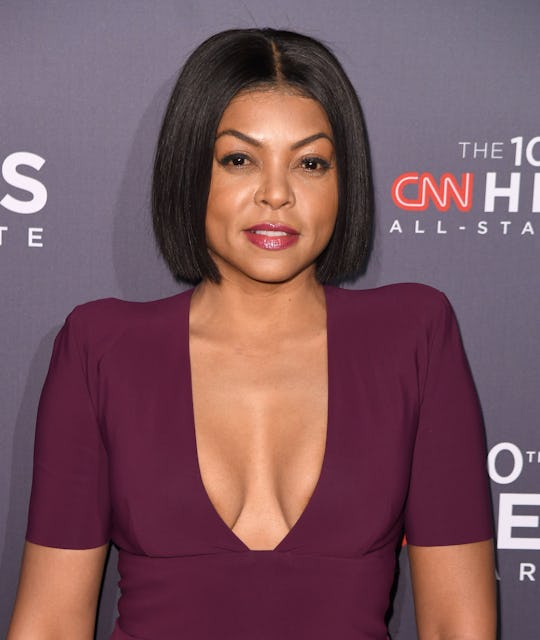 ANGELA WEISS/AFP/Getty Images
Why Wasn't Taraji P. Henson Nominated For A 2017 Golden Globe? She Was Majorly Snubbed
Taraji P. Henson is no stranger to the awards circuit — the actress has received tons of love in her career. Her most recent film, Hidden Figures, has received such positive reviews and criticism that everyone was sure Henson would be snagging a Golden Globe nomination for her portrayal of Katherine Johnson, the African American space scientist that helped put a man on the moon. Now, everyone's confused — why wasn't Taraji P. Henson nominated for a 2017 Golden Globe?
With so much talk about Henson and her work in Hidden Figures as well as the hit show Empire, it's truly surprising that she didn't score a nod. According to Entertainment Weekly, there's already been talk about Henson making her way to the Oscars nominations list, which is usually preceded by a Golden Globe nomination. So what gives? How could a performance that's slated to win an Academy Award not pick up a Golden Globe?
Chief film critic Peter Debruge wrote for Variety that Hidden Figures is "empowerment cinema at its most populist" and that his only wish for the movie was that it had been around at the same time it was depicted. He doesn't note much about Henson's portrayal in particular (he does mention that she is a bit exaggerated in her character), but the fact that the movie is such a feminist, kick*ss film, especially in our current age, makes it even more upsetting that Henson didn't get a nod for it.
And Twitter noticed.
Vanity Fair listed Henson on their 2017 Golden Globe nominations prediction list as well, figuring she would be nominated for Best Performance By an Actress in a Motion Picture, Drama. But the magazine also noted that there was a possibility of an underdog taking one of the nominations. With so much talent, it's almost impossible to pin down who exactly should've taken Henson's place, but it's worth nothing that Vanity Fair did think Henson, of all their predictions, was most likely to snag the nod.
But cross your fingers, Henson fans. There's still the possibility of an Oscar nomination for Henson and Hidden Figures. Immensely talented with more than a few awards in her home, I'm sure she's trying not to take the hit too personally. I can't help but wish she had grabbed a nomination not only for her portrayal, but for the important message behind Hidden Figures, but the awards season isn't over yet. Henson still has time to add another award title to her name. You know, besides total bad*ss.