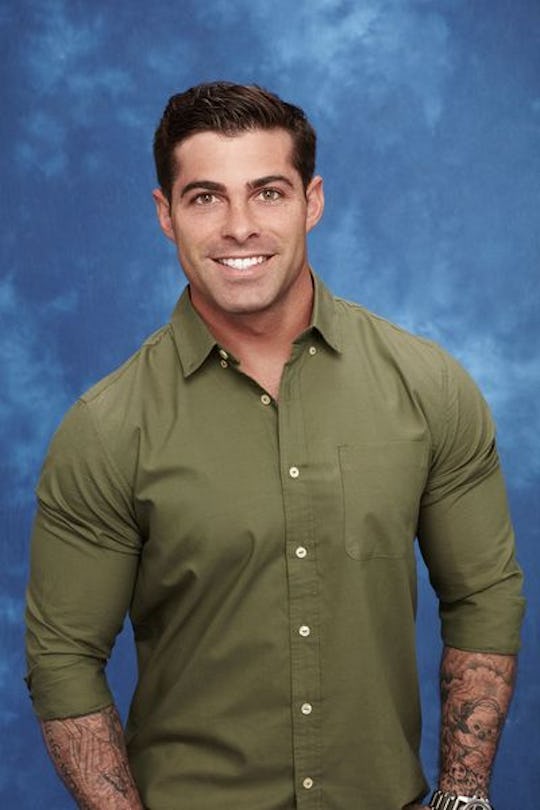 Craig Sjodin/ABC
Will Alex Be The Next 'Bachelor'? His Chances Aren't Great
It may be too early to look to the future, but the fact is that planning for the next season of The Bachelor is probably already underway and that centerpiece role will have to go to somebody out of JoJo's harem of near-indistinguishable gentlemen. Popular votes have been cast for famous-adjacent Jordan Rodgers or kind-hearted veteran Luke Pell, but don't write off the unexpected choices quite yet. There are still more than a few men in the running, and the choice might not end up being so obvious. For example: will Alex be the next Bachelor?
So far, Alex mostly existed to butt heads with Chad and then helpfully oust him from the competition, but since then he hasn't been making the most positive impression. He's got something of an attitude, though JoJo still likes him enough to keep him on the hook – for now. The question is whether reaction from fans is positive enough that they'd want to see him again even if he doesn't end up winning JoJo's heart. Going purely off reactions on Twitter? It doesn't look like fans would be lining up to see Alex pick his new lady love out of a group of twenty-odd women.
Still, to be fair to Alex, he's not all bad. He's a Marine who loves his family, and he...has a cute dog? Dogs are great! Unfortunately, that's not really enough to recommend him for the next season of The Bachelor, especially when he's got such stiff competition in the form of guys who are just as coiffed and not quite as huffy. He really hasn't endeared himself to fans of the show due to his complaining and nitpicking of the other guys; he's beginning to earn himself a reputation as a bully, picking up where Chad left off. It may be that all the rivalry brings out the worst in him, but that's just one more reason why he shouldn't be the next Bachelor.
Alex probably won't be the next one handing out roses, especially since he doesn't even seem to be that happy about receiving them lately. All signs point towards him not hanging around too much longer on the show, unless he has a major attitude adjustment real fast. Failing that, it looks like Alex is out for both The Bachelorette and The Bachelor. But hey – he could always try and angle for a spot on Bachelor in Paradise.