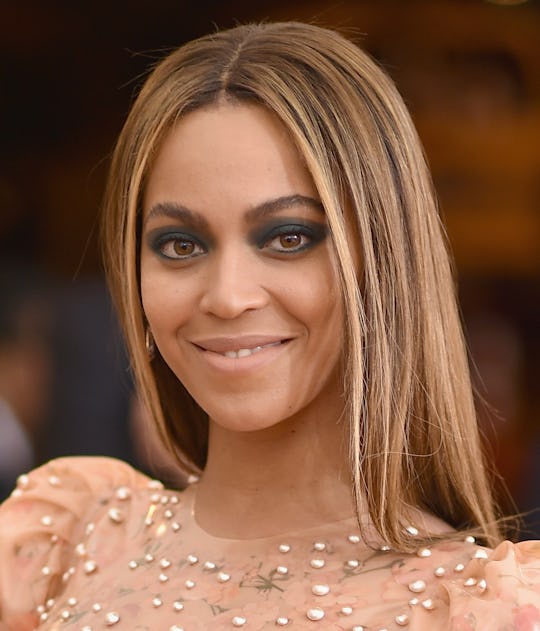 Dimitrios Kambouris/Getty Images Entertainment/Getty Images
Will Beyonce's 'Lemonade' Play On The Radio? Yes, With A Twist
By now, you've probably listened to Lemonade a million times, and it's still not enough. You likely already own it in your iTunes library, or on TIDAL. Maybe you've gotten yourself a physical copy too. But what will you do if, say, you're driving around in an old car with no way to plug in your phone? Or if you're stuck in a waiting room, forced to listen to whatever they're piping in over the speakers? How will you get your fix? Will Beyoncé's Lemonade play on the radio??
Come on. It's Beyoncé. She runs the world. She wears Becky's skin to the Met Gala. You think she'd somehow let the radio escape her grasp? No way. i-D reports that Queen Bey is, once again, doing things her way by releasing the entire album to radio, instead of the normal singles-only model. So you'll never know which song might come over the airwaves, for the purposes of your car dance parties. It's an interesting strategy, meaning that Beyoncé won't be defining her top Lemonade singles in the same way that artists and labels normally do by controlling which songs get the most radio play. That's pretty cool, and of course totally unsurprising from someone who manages to drop surprise albums and incredible music videos that get submitted by HBO to the Emmys.
Of course, Lemonade would do just fine without the radio. As of now, all 12 songs on Lemonade have made it onto the Billboard Top 100 chart, and it's Beyoncé's sixth number one album on the Billboard 200. And as if that wasn't enough, it looks like the album has boosted the sales of actual lemonade. Everyone's taking selfies with the drink and labeling them #Beyonce. The juice industry must be very grateful. I wouldn't be surprised if other foods/beverages started lobbying her to use them as inspirations for her next album.
Lemonade has also started a lot of really interesting, important conversations about black womanhood, with intersectional feminist superstar bell hooks the most recent person of note to weigh in. (She's got a complicated but very worthwhile critique of it.) And, of course, Lemonade has caused the rumor mill to work overtime, with everyone wondering just how much of the album's talk about cheating come from Bey's real life experience with husband Jay Z, and with good-haired women named Becky all over the world watching their backs.
At this point, it seems like there's nothing left to do but queue the album up for another go-round, and give in to the Beyoncé magic.