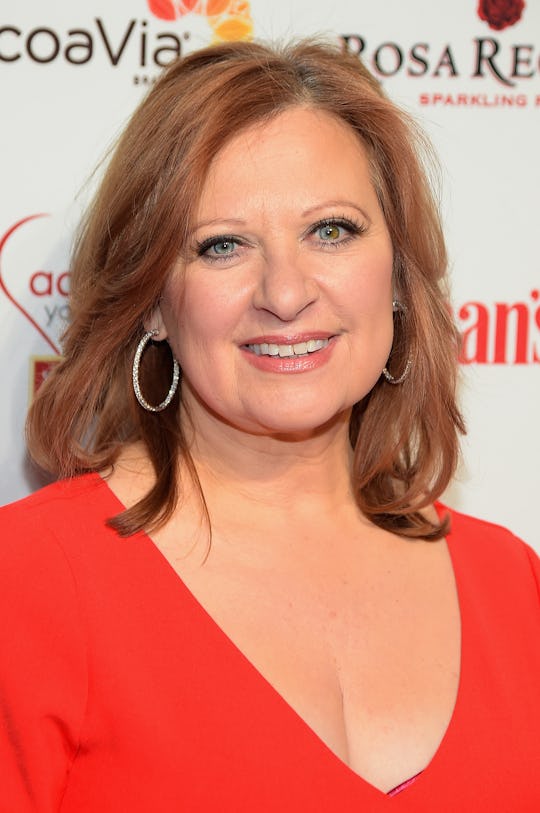 Michael Loccisano/Getty Images Entertainment/Getty Images
Will Caroline Manzo Return To 'Real Housewives'? Never Say Never
Season 7 of The Real Housewives of New Jersey is underway, and die-hard fans such as myself are getting used to the new Housewives, (really, how much do we actually know about this Siggy character), and missing some old faces. As much as I enjoy having Jacqueline Laurita back to maybe patch up her relationship with former BFF Teresa Giudice after Tre's prison stay, I'm definitely feeling the lack of Manzos this season. Caroline quit after Season 5, and though her sister Dina Manzo returned for Season 6, she's now living in Los Angeles and therefore obviously unable to return this time around. But what about the red-headed matriarch currently starring in Manzo'd With Children? Will Caroline Manzo return to The Real Housewives of New Jersey? Anything's possible, but I'm not holding my breath.
In a segment on Watch What Happens Live with Andy Cohen, Caroline was asked if she'd ever consider returning to the Real Housewives of New Jersey. Her first answer was a firm "No." But when Andy pressed her, "Never?" she amended to "Well, never say never." She then said, "We've had this conversation. You're better to answer that question than me." To which Andy responded, "You always add a lot of zeros to it."
When Caroline quit the show, she wrote in a blog post for BravoTV,
"Over the past few years my outlook on the show has changed from something I couldn't wait to show my future grandchildren to something I hope my future grandchildren never see."
And in the WWHL interview she said that while as a network Andy should be very proud of the show, she personally was not proud of her performance, especially in the later years. This of course is all totally understandable, as being a Real Housewife rarely brings out the best in a person.
Then again, it's not entirely impossible that Caroline should return. Other Housewives have left the show and then returned. For example, Caroline's own sister Dina Manzo did return for one season, and Jacqueline Laurita quit for one season only to return for Season 7. Bethenny Frankel of the Real Housewives of New York vowed never to return to the franchise, and yet did (after a rather poorly received stint as a talk show host).
So maybe there's hope that we'll see Caroline on the Housewives again some day, as long as Andy brings her a contract with the appropriate number of zeros on it.