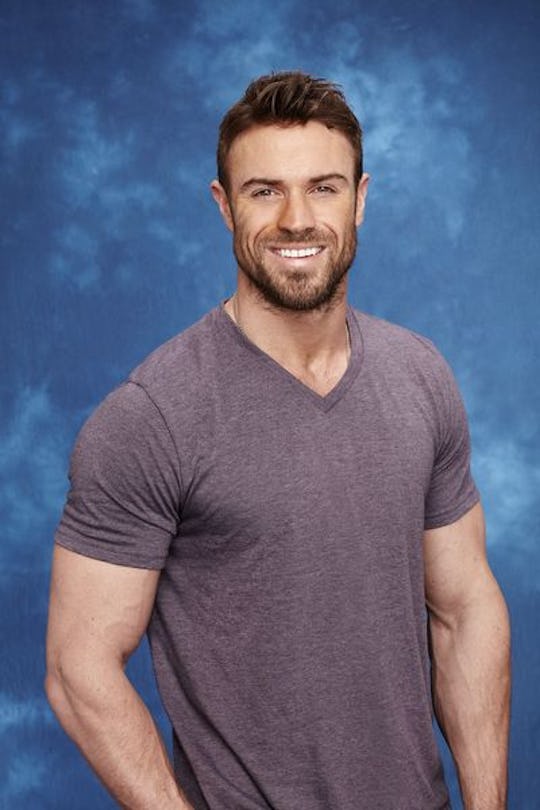 ABC/Craig Sjodin
Will Chad Be At The 'Men Tell All'? The 'Bachelorette' Contestant Has More To Say
I'll be the first to admit that when Chad Johnson was sent home on The Bachelorette, I was disappointed. Obviously he wasn't the perfect guy for JoJo, or anyone really, but he made for some amazing drama on the show. Of course, his absence just meant that the remaining guys would turn on each other, which proved to be juicy enough, but there's no house villain like Chad on The Bachelorette. So, will Chad be at the Men Tell All Tuesday night? It would be so very Chad-like to not show up and create even more talk about himself in that way. but judging by the promo for the Men Tell All special, one of the main focal points of the show will be Chad and all of the enemies he made while filming The Bachelorette.
You could say that his jerk persona was just for TV and that's all well and good and totally possible, but if he's returning to TV for the sake of running his mouth some more, we have to assume (and hope) that all of the Chad-isms were legit during his time on The Bachelorette. Because you seriously just can't make up a guy like Chad Johnson.
While the Men Tell All special is usually about spilling secrets of the house and hashing out issues, I have a feeling it will be another rendition of The Chad Show, and who doesn't want more Chad in their life to be the driving force of the frustrations of the other guys from The Bachelorette this season? But the most important question we aren't asking about the Men Tell All is whether or not there will be an all-you-can-eat cold cuts platter. Because Chad just isn't Chad until he's had his lunch meats.
While Chad has had his fair share of issues with most of the guys in the house (his only friend compared him to Hitler, so there's that), he did have real chemistry with JoJo, so it was a shame to see him not be able to hone that connection. Instead, he let the crazy get the best of him and went on to keep harassing the other guys in the house, even when they went on the road.
So since Chad will most definitely be at the Men Tell All, what can we expect from him? The guy has no filter, so chances are, if his most obvious house enemies are there, he'll be more than willing to continue the threatening the repertoire he had with them. No one really expects Chad to actually go wailing on anyone though, since he's mostly all about that all-talk life.
Chad Johnson on the Men Tell All will be nothing short of amazing, as he and his drama have been sorely missed. Maybe at this point it's just gratuitous, but we'll take Chad any way we can get him.