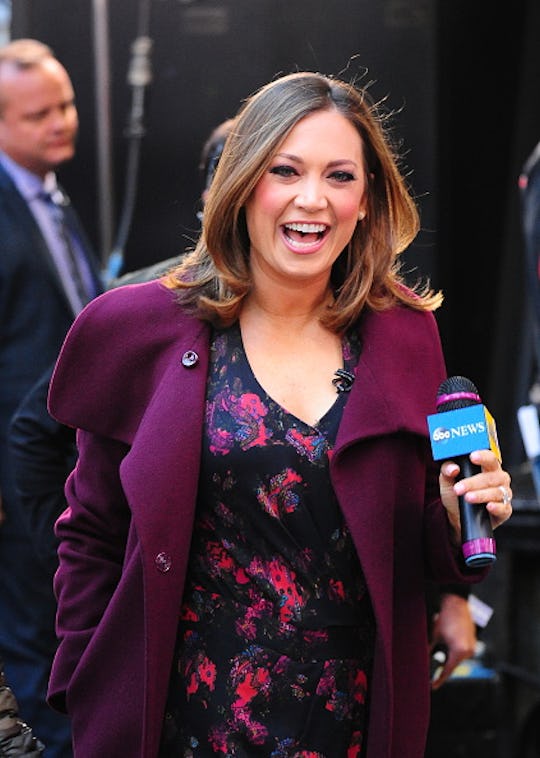 Will Ginger Zee Win 'Dancing With The Stars'? She's Going To Have To Turn Up The Heat
This season on Dancing With the Stars, there are a few stars who have captured our hearts and seem ready to take the whole competition right now. Nyle DiMarco, Wanya Morris, and Ginger Zee are all fan favorites who bring the heat every week. To get to their positions on the leaderboard, they have been earning consistently top scores every week. Even on his most disappointing week, Wanya still earned a 30 out of 40. Personally, my favorite competitor this season is new mom and meteorologist, Ginger Zee. So what are her chances of walking away with the mirror ball trophy? Will Ginger Zee win Dancing With the Stars?
Obviously, it's impossible to know for sure, but let's take a look at some of the evidence. Since the early weeks, Zee's scores appear to be steadily climbing (but then again, so do everybody else's). From the very beginning, she's been something of a fan favorite, with everyone rooting for her (not least of all her adorable husband, Ben Aaron). She is working with the advantage of popularity, giving her a leg up on some of her competition. Paige VanZant, for example, doesn't command quite the same love and attention from America as Zee, though she has proven herself to be an elegant, athletic, and talented dancer. (Seriously, how adorable was that Austin Powers routine?)
But Zee is no slouch herself. She started the competition strong, with a score of 23 out of a possible 30 points on the premiere episode, earning her an immediate spot on the coveted leaderboard, and drawing comparisons to Bindi Irwin. Since then, she has been secured in our hearts as a delightful dancer, and almost unbearably adorable new mom, and my favorite to win the competition. Her scores have been consistently solid, but rarely have they blown us away. Her best dance was undoubtedly on Disney Night, when she was the most perfect Belle this side of Broadway, earning top marks from the judges for a final score of 36 out of 40. At the time, Len called it the best dance of the season.
So while all of this looks good for Zee, it's important not to forget some of the other competitors. Nyle DiMarco's highest score was a 37 (almost a 39), and he's been scoring consistently at the top. Even when the judges knocked him down a peg on "Famous Dances" night, he still scored a point higher for his interpretation of The Mask, than Zee did for Janet Jackson's inimitable Nasty, which, let's be honest, Zee is just far too bubbly for.
If Zee is actually going to win this thing, she's going to have to out-charm DiMarco. DiMarco may be everything one could want in a man, but with Zee's adorable family behind her, she just might do it.