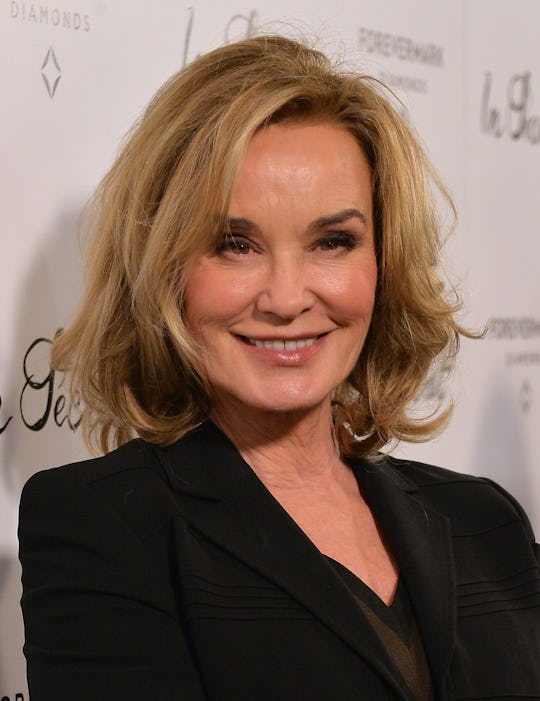 Alberto E. Rodriguez/Getty Images Entertainment/Getty Images
Ryan Murphy Teases Jessica Lange's Return To 'American Horror Story'
The last time American Horror Story fans saw Jessica Lange in the anthology series it was back in Season 4, when she led Freak Show as Elsa Mars. And even though the rest of the actors in the series have more than picked up the slack felt in her absence, fans are always speculating about when she'll make a grand return to the series. So will Jessica Lange be in AHS: Cult? In AHS: Hotel, Lady Gaga did a fine job as being that glamorous big bad, attempting to fill the void Lange left behind. But no one can totally replace someone who has managed to captivate fans since the very beginning of the franchise.
During a recent exclusive showing of the first three episodes of the new season in Los Angeles, Ryan Murphy spoke to the audience at the Zanuck Theater and addressed whether or not Lange would return for AHS: Cult or at all in the future. "I'm sure [Lange] will be back one day," Murphy revealed. "Kathy Bates went off to do Chuck Lorre's show. She'll come back one day. Wants to come back. It's just a very fluid way of working to have a group of people that you love that you can bring back and forth."
That's probably as direct of an answer as fans will get about Lange's return to AHS, but as Murphy said himself, having a series like this, where the actors can come in and out, makes it possible for them to be able to appear in the seasons they're available for, while sitting out when they have other projects going on. And it's not like Lange stopped working with Murphy altogether. Just this year, she co-starred with Susan Sarandon in Murphy's new anthology series Feud, which no doubt kept her fairly busy.
There's also the ongoing fact that every season of AHS is connected, so if that's truly the case, Lange could definitely be given the opportunity to come back in some capacity.
At the recent AHS: Cult screening in L.A., Murphy also revealed that Emma Roberts agreed to return to the series this season as a personal favor, which again, gives fans hope for Lange's future with the show. "She did it as a favor," he said. "She carved it out in her movie schedule. But it's really fun to work with people that way. And we really encourage all of the people on our show, like, once you're in that world, like, ok, if you want to go off and do something else, that's great, but come back."
No, he didn't say that Lange will absolutely be returning this season or even next season, but it seems like there's definitely a chance. I wouldn't give up on the idea just yet.