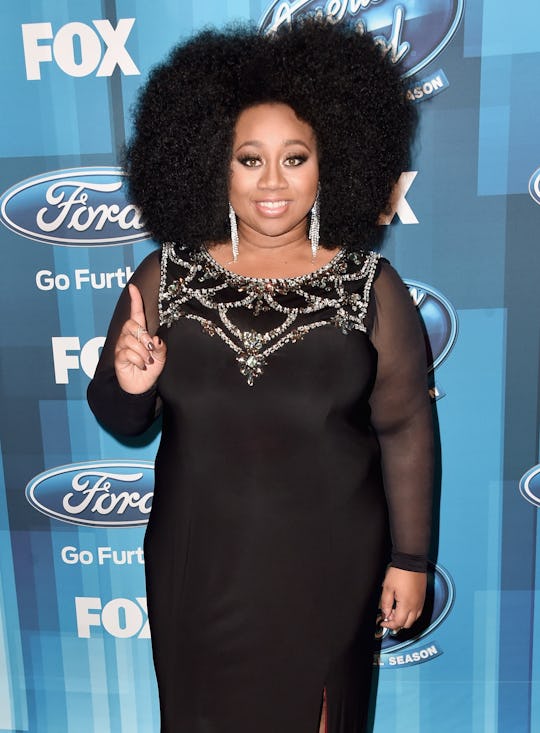 Alberto E. Rodriguez/Getty Images Entertainment/Getty Images
Will La'Porsha Renae Get A Record Deal After 'American Idol'? This Probably Isn't Goodbye
Fans all around the nation — and the world — were shocked when the results on the American Idol finale were read at the end of the show. The winner of the series finale came down to Trent Harmon and La'Porsha Renae who, in my opinion, was the fan favorite to win the show. So, when Harmon won the title of American Idol Season 15 winner and the record deal that comes with it, it had many people wondering, will La'Porsha Renae get a record deal after American Idol, too? I don't think La'Porsha has to worry about that.
Scott Borchetta, Idol mentor and Big Machine Record Label executive, told A Taste of Country that if La'Porsha were to win American Idol, they had a partnership with Universal Record's Motown label in place. Now, something inside of me tells me that this partnership won't be broken anytime soon — but that is just my opinion.
Now, you might have heard of Motown Records because it was and is one of the biggest record labels in the world. It is the label where artists like Michael Jackson and The Supremes got their start but also represents modern artists on their label, like Nikki Minaj and Kelly Rowland, as a part of the Universal Motown division. I personally think that La'Porsha could fit right in with those artists with her combination of old soul influences with modern stylings perfect for all of America to enjoy.
It seems like Borchetta agrees with me and the American people, too, exclusively telling Billboard that he has signed Trent and La'Porsha to his label.
Because of the overwhelming fan demand and success of the farewell season of American Idol, we have made the decision to sign both the winner, Trent Harmon, and runner-up La'Porsha Renae, to exclusive recording agreements. I can't think of a better way to bring this American institution to a close. Everyone at the Big Machine Label Group, the Universal Music Group, and Motown Records are so thrilled with this outcome and can't wait to get to work.
Well, there you have it. La'Porsha will definitely be getting a record deal and I can not wait for the album and her first single off of it. Fingers crossed that La'Porsha will be going on tour, too (can you imagine how great that would be?).
While fans were upset on Twitter that La'Porsha had lost, they will be happy to know that she isn't going away for a very long time.