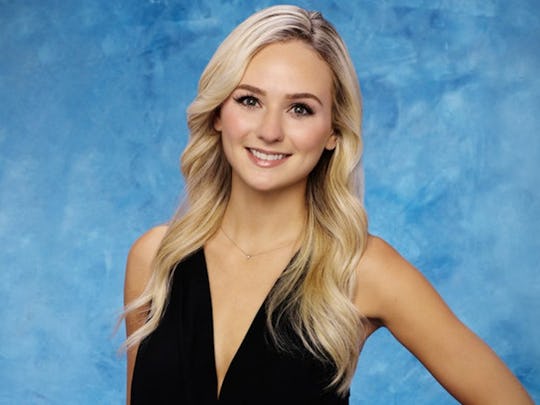 Will Lauren B. Win 'The Bachelor'? Her One-On-One Date With Ben Offered Clues
One-on-one dates on The Bachelor can get elaborate and even something approximating romantic, but the one between Lauren Bushnell and this season's Bachelor, Ben Higgins, went so well that it immediately begged the question: Will Lauren B. win The Bachelor?
It wasn't just that Ben, ahem, the show, pulled out all of the stops for the date. Sure, there was a makeout-filled bi-plane ride to a hot tub mysteriously located in the middle of a random field. And then there was the requisite dinner where both Ben and Lauren shared previously undisclosed parts of themselves, followed by Ben's revelation of a musical guest (Lucy Angel) that two danced to while they made out some more. It was the fact that Ben seemed really, really into her.
It started with him somewhat awkwardly kissing Bushnell, a flight attendant, during the propellor plane ride. He almost seemed... nervous? Like he genuinely wanted to impress her? And he kept saying that she made the plane ride an incredible experience, which, yes, someone making out with you might, but again, he appeared to really mean it. Then they were in the previously mentioned hot-tub-in-the-middle-of-nowhere, in which Ben let her know that he was really into her. "You're not too bad yourself," she said. Way to play it cool, Lauren B.
And then when they were at dinner, both discussed their fathers. Lauren B. shared how her father instilled in her an appreciation for simple things, and how she wants to raise her kids similarly. Ben talked about his dad's triple bypass surgery and how it made him realize how important his parents are to each other and how in love they are. After the date was over, Ben said, "This girl right now is changing me" and "tonight feels like how I want the first date to be with my wife."
Sure, sure, he may say similar things to all of the girls — he does have 17 left to choose from, after all, and he was making out with others by the next evening — but it just sounded... different with Lauren B. After all, he hasn't asked anyone else, "How has someone not swept you off your feet?"
Speaking in terms of objective compatibility, Lauren B. also makes sense for Ben. As Bustle's Allison Piwowarski noted, Lauren B. seems to be close to her family, love to travel, love kids, and like basketball, at least according to her Instagram. Those are all interests Higgins shares. So it's actually very possible that Lauren B. does win The Bachelor and Ben's hand.
Viewers on Twitter were definitely in favor of the match:
And Lauren B. herself was, unsurprisingly, feeling it. "I'm gonna remember today for the rest of my life," she said. Guessing it will prove especially memorable if it's the first step toward a proposal.
Image: ABC