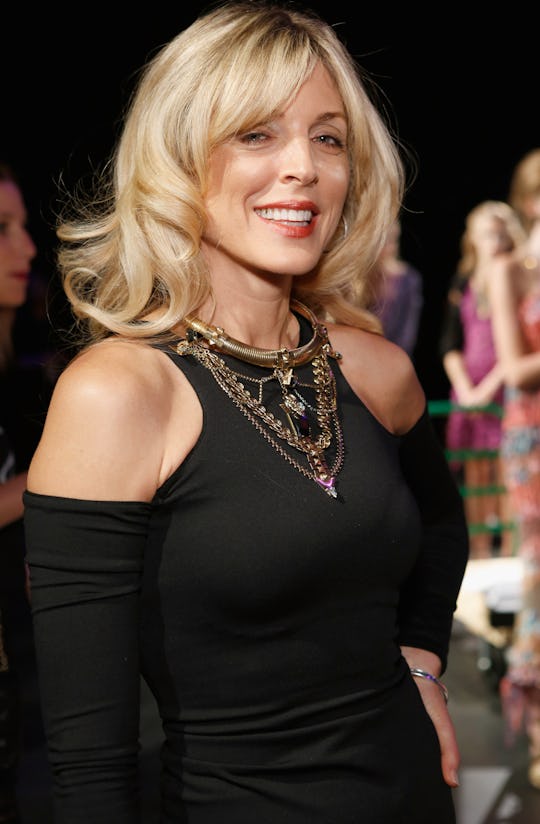 Cindy Ord/Getty Images Entertainment/Getty Images
Will Marla Maples Win 'Dancing With The Stars'? If She Does, It Will Be On Her Own
There are a lot of great contenders that seem to be edging their way forward in the Dancing with the Stars Season 22 running. Whether you're rooting for Ginger Zee or Doug Flutie, it's hard to deny the existence of Marla Maples on Dancing with the Stars. The actress and yes, former wife of presidential candidate Donald Trump, hasn't been at the top of the leader board, yet, but that doesn't mean it couldn't happen. So, will Marla Maples win Dancing with the Stars? It's not something that we should completely rule out as fans.
There's a lot of talk on the show about Trump. Shockingly, the businessman never actually wound up on the series, even though he told Extra in 2010, "Many people want me to do Dancing with the Stars... I can dance a lot better than most of them, I'll tell you that. I watch some of them and they're terrible." It's a classic Trump response. Moving on.
Even though Trump has never appeared on the show, there's a lot of talk about him. Probably because he has been a top headline over the past year, and Marla Maples is just one more way people can talk about him. (Even Geraldo Rivera did a dance parody of Trump before he got the boot.) Because of this, it seems like a lot of eyes are on Maples, which might work to her advantage in the race to the mirror ball trophy.
Let's look at Maples' numbers. In her first three weeks, she has received a 21, 20, and 21, respectively. They're not stellar numbers, but they do allow room for improvement, which Maples genuinely seems to care about. She appears to be taking this experience very seriously, and that will definitely work in her advantage for viewers who want to vote for someone who has improved over the season. Unfortunately, those people probably don't make up the majority of voters. The people that are actually voting are voting for their favorite celebrity or the people who have completely surprised them. I'm not so sure Maples fits into either of those categories solidly.
Earlier in the season, Romper looked into if Maples would be voting for Donald Trump. Although she hasn't come out and said who she'll be voting for in the election, she has defended her ex-husband multiple times in the press, calling him a man who "wants to be a voice for peace." While we don't know if Maples will be voting for Trump (it's very likely, though), the questions stands if Trump supporters are also Marla Maples supporters.
While it is impossible to figure out if Republican voters are leaning towards Maples, I'd like to think that if Maples succeeds on this show, she's going to be doing it all on her own. Marla Maples is the ex-wife of Donald Trump, yes, but she's also a mom and an actress with a respectable acting resume. She doesn't have a lot of huge credits, but she has established herself as an actress over the hears, breaking her away from the Former Mrs. Trump title Dancing with the Stars has seemed to re-labeled her as. She could win this show, but I'm sure she'd be most proud of winning it as Marla Maples, not Donald Trump's ex-wife.