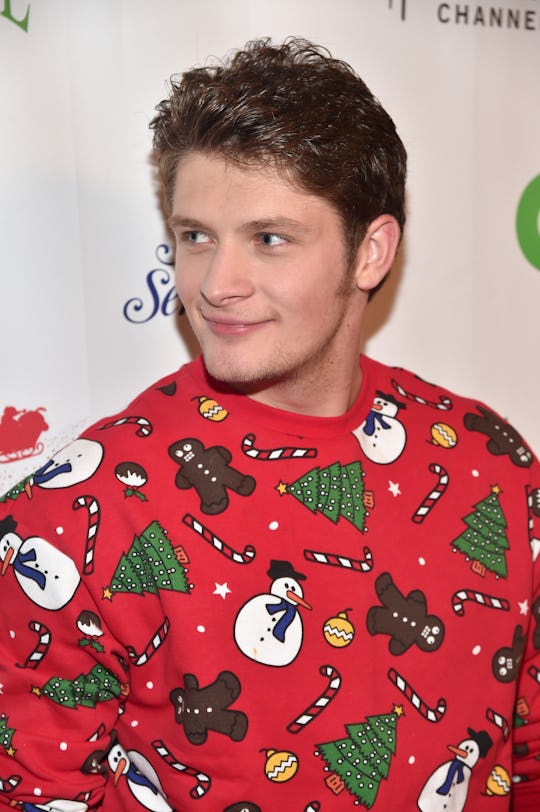 Alberto E. Rodriguez/Getty Images Entertainment/Getty Images
Will Michael Return To 'Jane The Virgin' Season 3? His Fate Is In Question
Jane the Virgin ties up Season 2 with "Chapter Forty-Four," a huge episode that finally sees Jane walk down the aisle to her fiance Michael – but once she gets there, will she go through with it? Even though Jane and Michael seem certain of their nuptials, that doesn't guarantee that they'll actually seal the deal. Fans of Michael's have especially feared for his death (while some fans of Rafael might be eagerly awaiting it), and it would be especially cruel – but very telenovela – to take Michael out of the running just before or after his wedding to Jane. But are there any hints he'll make it through the night? Will Michael return to Jane the Virgin Season 3?
Unfortunately, the only thing that's certain right now is that the second season finale promises to be a real emotional rollercoaster. The series has been renewed for a third season, but there's no word on which cast members are or are not returning. That's probably at least in part to keep all spoilers at bay and prevent fans from figuring out the answers to twists ahead of time – but it sure is frustrating all the same. Michael might be back for Season 3 – or he might not be.
Everyone behind the scenes is talking up what an intense finale it will be, including Brett Dier, the actor who plays Michael. In the caption of an Instagram post, he claimed the finale was, "Intense. Emotional. Crazy. And. So. Much. More. You will NOT want to miss it. We all gave our hearts to this episode for your enjoyment leaving us emotionally scarred and now in therapy 4 times a week. ENJOY!" The Wrap revealed that star Gina Rodriguez cried more than once during the table read and even had to excuse herself at one point. That kind of high tension and emotion behind the scenes could mean something big – like saying goodbye to a beloved character and co-star.
Showrunner Jennie Snyder Urman has had similar things to say, including that she was aware of fan concern over Michael's fate. When asked if fans were right to worry, Urman had this to say:
They're definitely picking up on tensions in the story that we built into the narrative. They're worried and there have been several hints that they should be worried, and whether their worries will manifest is the question. Sometimes you're playing with dramatic tension and you want to subvert it, and sometimes you want to almost emotionally prepare people a little bit. They'll have to watch to see which way we've taken it.
It looks like the series finale is going to have twists upon twists, with the show doing its best to outdo Season 1's kidnapping cliffhanger in terms of craziness and drama. No one in the cast or crew is letting any secrets slip, however, and there are none of the usual tip-offs like contract renewal talks to glean information from. It looks like the only way fans will receive an answer is to tune in and see what happens, and hopefully no one will be too disappointed.