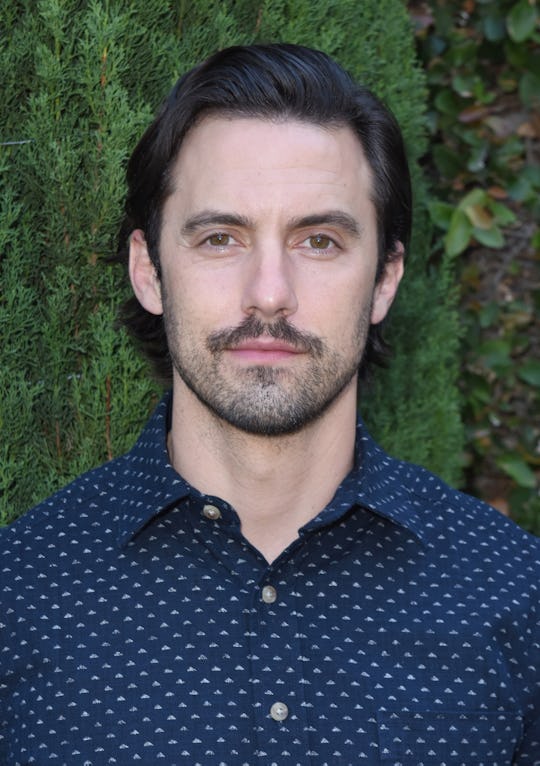 Vivien Killilea/Getty Images Entertainment/Getty Images
Will Milo Ventimiglia Be In 'This Is Us' Season 3? Jack Pearson Fans Are Already Starting To Worry
Jack Pearson is known for being the world's best dad, but he's also pretty well known for rocking some serious facial hair as well. But now that the actor who plays him has had his iconic mustache shaved off, it may have fans worried and wondering: will Milo Ventimiglia be in This Is us Season 3? Fans aren't ready to say goodbye to him just yet and luckily, they won't have to anytime soon. In a show that relies heavily on flashbacks to tell a story or to help understand present day characters more, Jack's death doesn't have to mean that Ventimiglia will no longer be on the show.
Back in February, the actor tweeted about how the cast had finished filming Season 2, writing, "Officially wrapped #ThisIsUs season 2. Hope y'all enjoy the last few eps. Already can't wait to get back for season 3. MV." That alone pretty much solidifies his return to the series. So don't worry, Ventimiglia has every intention of continuing to make all of our dads and significant others look bad by comparison.
The last fans saw of Jack in flashbacks actually centered around Jack and Rebecca's anniversary, and that was well after his death finally played out on-screen, further proving it's totally possible for Ventimiglia to continue being on This is Us. And since he confirmed it himself by mentioning his excitement for returning to film Season 3 with the rest of the cast, fans won't have to worry about losing the character overall.
In a way, Jack's story is only just getting started. When This Is Us creator Dan Fogelman spoke to Entertainment Weekly about Jack's future on This Is Us, he pointed out that since there's still so little known about Jack's past, fans can expect to see it revisited moving forward. "In many ways, Jack might be the character we still have the most to learn about, because he's kept so many secrets in this period before we've really known him," Fogelman told the outlet.
You might also remember seeing clips in one of the more recent This Is Us promos with Jack in a military helicopter in Vietnam, and since that was, presumably, the last time he was with his younger brother, there's still plenty to flesh out where that's concerned as well. Ventimiglia may have traded his Jack Pearson facial hair for a more clean cut and probably more summer-appropriate look, but I'm sure it's just as easy for him to grow it back when it comes time to start filming This Is Us Season 3.
"Jack is here," Ventimiglia assured fans on Megyn Kelly Today. "Even though we saw Jack pass, it doesn't mean I, Milo, am leaving the show. There's no Ned Stark happening — nothing like that." As far as where his character's storyline could go moving forward, there are a number of things about his past that have yet to be visited, namely his time in Vietnam long before he ever met Rebecca. And then there's the early days of their actual relationship, since for the most part, viewers saw a jump from their initial meeting to their wedding and marriage.
The beauty of a show like This Is Us is that it's not hard to keep characters alive, even if they've passed on. It's happened multiple times with William and it's been done with Jack for the duration of the series so far. That's not just going to stop now that we know the cause of his death. So fear not, my friends. Jack isn't going anywhere anytime soon.
Check out Romper's new video series, Romper's Doula Diaries:
Watch full episodes of Romper's Doula Diaries on Facebook Watch.