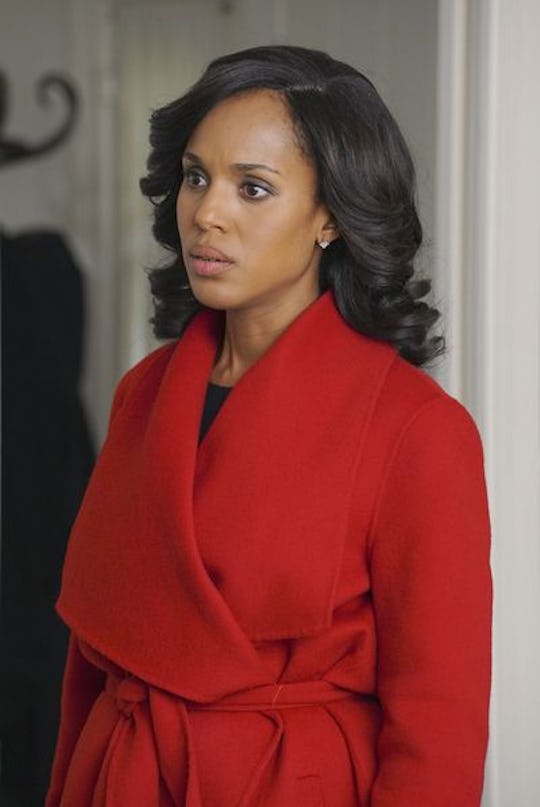 ABC/Byron Cohen
Will Olivia Win The White House On 'Scandal'? She Has A Fighting Chance
Olivia Pope has always fiercely devoted herself to her clients. Whether it was Fitz in the early seasons of Scandal, or one-off clients that needed her for a quick fix, she puts her all in making sure they get the best outcome possible. Her work for Mellie Grant – whom Fitz was cheating on with Olivia, and Olivia's former adversary – is no exception. When Mellie announced that she wanted to be president, Olivia went into her usual "it's handled" mode. Will Olivia succeed and win the White House on Scandal?
Bellamy Young, who plays Mellie, interviewed with Us Weekly to discuss Mellie's presidential run. She said that Mellie and Olivia are both in the "post-Fitz" phases of their lives. "And to see these two formidable women really come to love and trust each other again and lean on each other, it's been so much fun to play," she said.
It is clear that Olivia has Mellie's best interests at heart and is devoted to seeing her win the election. On Thursday night's finale, it was revealed that Jake is now Mellie's running mate. Previously, Rowan Pope had poised Jake to be the Vice President for other candidates. When Jake revealed that he wanted Olivia to help him escape her father, she worked her magic and took him on Mellie's campaign.
On the Democratic side of the election, Cyrus has been helping candidate Francisco Vargas. Rowan attempted to have Jake join Vargas as his running mate, but Cyrus refused to let that happen. Instead, he himself decided to run as Vargas' Vice President. Before announcing it at the Democratic Convention, Cyrus made a point to call Olivia and say that "one of them" will make it back to the White House.
Back with Mellie at the Republican Convention, Olivia made it known to the Gladiators that she will be the one to return to the White House. Will she succeed? It's certainly possible. Mellie has been gaining popularity throughout the early primary days, and Jake might add to it. Olivia is also very good at her job, and often gets what he wants. The rub is that Cyrus also fits those characteristics; he, too, has a chance at getting back to the White House as Vargas' Vice President.
The Scandal election is only getting started – which is unfortunate, as the season just came to a close. We'll have to wait patiently until season 6 to find out if the race will go as Olivia hopes.